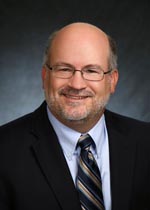 John Wolfe
John Wolfe is the new svp and GM for Cox's New England-Cleveland region, making the transition from interim GM official. The post was recently vacated by Paul Cronin, who became the MSO's svp of Customer Service in its corporate headquarters in Atlanta. Wolfe used to be the vp, Government and Public Affairs. Now he oversees day-to-day ops for the region's 1,400 employees. Wolfe's community involvement record is solid: He's vice-chairman of the board of directors of the New England Cable and Telecommunications Association, serves on the board of directors for the Greater Providence Chamber of Commerce and is a board member of Justice Assistance in Rhode Island. Wolfe likes golf as well, and is a lifelong Steelers fan—despite being surrounded by Patriots.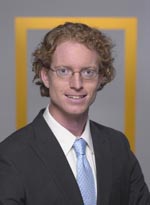 Michael Mavretic
Nat Geo channel has promoted Michael Mavretic to senior director, Global Development and Emily Cooper to director, Ad Sales Marketing and Product Integration. Mavretic develops programming in the global, nonfiction TV market for series and specials. Shows he's produced include "Dog Whisperer," "Amish Out of Order" and "America the Wild." He worked for National Geographic Channels International previously. We're told that Mike makes a killer peach jam. He is also an avid weekend wood-worker. Cooper's responsibilities include oversight of relationships with advertisers, identifying integration opportunities and managing ad sales and marketing initiatives.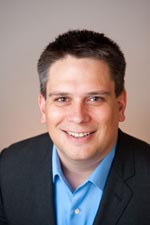 David Schaefer
After 13 years working at Discovery's portfolio of networks, David Schaefer is moving to Golf Channel to fill the vp, , Communications post, a newly created position. He'll join the net's communications team, consisting of Dan Higgins and Jeremy Friedman, in continuing to push Golf's record growth in its 80 million households. During his tenure at Discovery, Schaefer held various communications roles at Discovery Channel, TLC, Investigation Discovery, Animal Planet, Military Channel, HD Theater, and Discovery Kids. Prior to the move he was senior director of communications. David has a long history with the sport of golf, we learned. For one, he competes in the annual father/son golf event, "Who's Your Daddy." He asked his wife's father for permission to marry her on the tee box of the 218th hole of a 2-week-long golfing marathon between the two men. "He still thinks it was a tactic on my part to throw off his game," Schaefer says. Golf isn't his only sport, though. He cage dived with Great White sharks in South Africa for Shark Week. And after seeing the sport on TV in Whistler, he took up curling.