Dinni Jain
Dinni Jain, former president and COO of Insight Communications, will join Time Warner Cable as COO, effective January 13, 2014. Jain held the COO role at Insight until TWC acquired the company in 2012. His new role entails oversight of residential services, business services and media sales. Additionally, he'll take on the MSO's tech and network operations, product development, content acquisition and its news, local sports and RSNs. He'll report to Rob Marcus, who ascends to the chairman and CEO role at TWC with Glenn Britt's retirement at the start of the New Year. Jain joined Insight in 2002 as evp and CFO and was upped to evp and COO in 2003, then president and COO in 2006. Other roles include group managing director for strategy for NTL Europe, as well as positions at Cellular Communications, Inc., Barclays De Zoete Wedd and Donaldson, Lufkin and Jenrette.
Laurie Kaman
iTVX/Rentrak has hired Laurie Kaman as svp of branded entertainment. She'll head up the company's work in measuring branded entertainment analytics. Her previous role was svp, branded entertainment and partnerships at The Talent Channels, and before that vp, branded entertainment at Endemol and vp, sales and marketing for Univision. Laurie tells us she's also a documentary filmmaker and currently working on a film in New Orleans about the mess that we've left behind in The Lower Ninth Ward after Hurricane Katrina. Also, she was once a police reserve in Palm Springs and pulled a woman from a burning building in 1990. The woman ended up being one of Walt Disney's original animators back in the day. She also worked undercover narcotics.

Peter Fontana
Former AMC Nets' ad exec Peter Fontana has joined digital ad company Precision Health Media as vp of ad sales. He's worked in digital ad sales for 13 years, at AMCN, MTV and TV Guide. His last position was director, digital ad sales for AMC Networks. Peter tells us he's got talent in the kitchen. "I cook a mean Sunday Sauce, make incredible meatballs and am fluent in Italian." He's also a diehard NY Islanders fan—despite the fact that they haven't won a playoff series since 1993.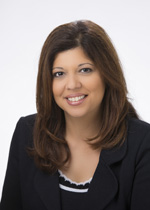 Raquel "Rocky" Egusquiza
NBCU has been tapped Raquel "Rocky" Egusquiza for the newly created position of vp, community affairs for Hispanic enterprises and content, effective December 9. In this capacity she'll help develop strategic direction and planning for community relations relating to Telemundo Media. Her last position was vp, multicultural markets for AARP. Prior to that she was manager and then director of community development and international strategy for Ford Motor Company Fund. Additionally, she served as vp, legislative affairs and director of government relations for South Florida for AT&T. Rocky's talents extend beyond the media world. She makes jewelry, paints with oils and writes. She's also learning Italian. Other hobbies include traveling, dancing, cooking, spending time with her 2 doggies (a yorkie and a yorkie-poodle mix) and horseback riding—a pastime inspired by owning 2 ponies during her childhood.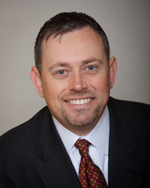 Jason Brist
Jason Brist was upped to evp, ad sales for Outdoor Channel. He's worked at Outdoor for 6 years, and most recently held the role of svp, media sales. Other companies on his resume include Fox Cable Networks, where he was vp, central region ad sales, and ESPN Regional Television, where he generated ad sales for Big Ten Conference football and basketball. Jason tells us he spends lots of time with his daughters Ali (12) and Ana (10), and is particularly involved with their sports lives—volleyball, basketball and softball. His family often travels to visit other family members in Florida, Montana and California, where they participate in various outdoor activities together. On his own, Jason likes basketball, biking, golfing and fishing—as well as the Indiana Hoosiers and his Chicago sports teams (White Sox, Bears and Blackhawks).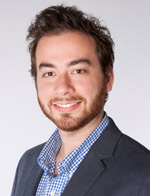 Andrew Schechter
Food Network and Cooking Channel have promoted Andrew Schechter to vp, programming and development. His previous roles were director of programming and programming manager. Schechter also had a 5-year stint with Discovery Communications and managed several of Animal Planet's specials and pilots, like "Puppy Bowl" and "Whale Wars." Curious fact about Andrew: Though he works for Food Network and Cooking Channel, he cannot cook at all. Nothing. He also tells us he was a referee during his tenure at the Puppy Bowl. That's right, you can blame Andrew for those terrible calls on puppy fouls. More animal folklore: He once got into a box of 100 poisonous snakes for a show "Venom in Vegas" and lived to tell of the experience. And lastly—and perhaps most impressively—he met his wife at a karaoke bar.