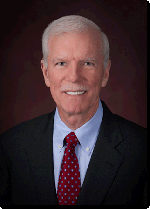 Jerry McKenna
Jerry McKenna, Cable One's svp, chief sales and marketing officer, has announced his retirement, effective at the end of the year. He's worked for the company for more than 19 years, having joined in 1994 as vp, strategic marketing. He's credited with leading the team that launched digital cable TV, high-speed Internet, phone and business sales at Cable One. "With Jerry at the marketing helm, Cable One's annual revenue has grown from $180 million to $800 million. His wise and calm leadership will be missed in all areas," said Cable One President & CEO Tom Might in a release. Before joining the MSO he worked at RJR Nabisco for 18 years in senior marketing positions such as vp, sales promotion. Jerry tells us that he was a pilot—a captain, no less—in the U.S. Air Force. Also,
he met his wife when they were both working at the beach on Fire Island. Her boss told her to clean out a trash can with ammonia and Jerry offered to do it for her. The rest is history. When he retires, Jerry tells us his first post-retirement trip will be bonefishing in the Bahamas.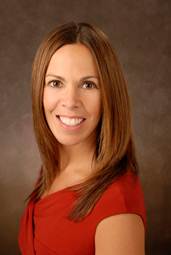 Jennifer Sabatelle
Jennifer Sabatelle was upped to svp, communications for CBS Sports. She was promoted from the vp level, which she's occupied since 2010, and prior to that she was director of communications. Before joining CBS Sports in 2000, she worked for the NFL as a broadcast assistant and served as a liaison between the league and its member clubs. Jennifer tells us she's a fitness buff. "Under the guidance of CBS Sports' Shannon Sharpe, my routine now consists of spin and high intensity training," she says. And here's where her love of sports materialized: "As a 10-year-old girl watching CBS Sports' first year broadcasting the NCAA Championship game between Georgetown and North Carolina, I fell in love with sports TV and knew I wanted to work in this business. It's ironic that 31 years later here I am at CBS Sports."
Jennie Morris
Pivot has appointed Jennie Morris as svp, acquisitions and operations and Jerry Blake as svp, business and legal affairs. Morris will grow the network's acquisitions, including series, films, docs and specials. Her last post was vp, affiliate marketing for AMC/Sundance Channel Global and prior to that she was senior director of program planning and scheduling for Sundance Channel. She also worked at Showtime Networks for six years, as senior manager of new media, senior manager of international business development and supervisor of scheduling. Jennie, we learned, speaks Russian. She also hopes to learn how to surf soon.
Jerry Blake
Also joining Pivot is Jerry Blake, who's charged with oversight of business and legal affairs. He comes from BBC Worldwide Americas where he handled U.S. distribution of BBC America and BBC World News as well as digital distribution of BBC programming in North America. Other former roles include general counsel of Sundance Channel and a position at Rainbow Media (now AMC Networks) which entailed handling legal affairs for AMC, IFC, WE and Bravo. He also managed legal affairs for financing, production and distribution of several IFC Entertainment titles. Jerry says he just registered to run the New York marathon next year, his third marathon after New York in 2010 and Paris in 2012. And also, he's climbed Mt. Kilimanjaro.
Alexander Evans

Alexander Evans will join Comcast as evp, global corporate development and strategy. He comes from Providence Equity Partners, a media private equity firm, where he worked for 17 years, most recently as managing director and head of the New York office and the global co-head of communications as well as board director. Evans also worked in corporate finance for Morgan Stanley and was a consultant with the Boston Consulting Group.