Beth Lawrence
Scripps Networks Interactive has hired Beth Lawrence as evp, Digital Ad Sales. Growing ad revenue for HGTV, DIY Network, Food Network, Cooking Channel, Travel Channel, GAC and their web sites falls under her purview. She'll also work on ad sales for Scripps' mobile, broadband and VOD. Lawrence comes from The Weather Channel, where she was evp, Media Solutions for the past three years. She also worked at Yahoo for seven years, most recently as regional vp of ad sales. Beth tells us she likes to ski, play tennis, study yoga and attempt to play the fiddle. "Though I'm not very good at it," she tells us. She also has twin boys, who at the moment are "trying to find their way into college."
Danielle Carrig
Danielle Carrig has been upped to svp, Publicity and Public Affairs for Lifetime. She'll lead the communications strategy and publicity for Lifetime, LMN and Lifetime Real Women as well as the network's public affairs. Carrig has headed up Lifetime's public affairs department since 2009. Prior to that, she was executive director of the LA-based women's health nonprofit Step Up Women's Network. She also served as development director of UCLA's Women & Philanthropy program. Danielle tells us she's taken up sewing recently. "Though I haven't quite finished that dress I started last year," she admits. She's also gotten into home improvement lately. "I live in an historic 106-year-old house (which is OLD for LA) that I'm having fun renovating and bringing back to its glory." She has no children, but she does have four animals that think they are children. Also, she is a vegetarian and a fairly healthy eater. "Except when I have my nacho binges."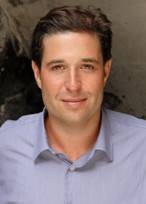 Matt Stein
BBC America has promoted Matt Stein to svp, Marketing, Promotion and Creative Services. He began working at the company in 2010, when he was hired on as vp, Promotions and Creative Services. Stein was behind the launch of BBCA's first original "Copper" as well as "Doctor Who" and "Top Gear." In his expanded role he will lead marketing, advertising and promotions while serving as the U.S. contact for UK brand relations. Previously, Stein was editorial director for Spike TV's On-Air Creative Group. Matt spends the bulk of his free time playing with his 6-month-old daughter, Mischa. "The remainder is spent playing basketball, cooking, and traveling whenever possible," he says. He's a lifelong New Yorker, currently living in Williamsburg, where he regularly enjoys the brick chicken at Marlow and Sons. More fun facts about Matt: Larry Bird is his all-time favorite athlete. He once spent 20 days trekking in the Himalayan Mountains. And he's a certified scuba diver.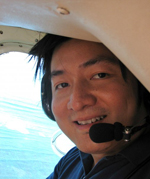 Joseph Cho
Veria Living has appointed Joseph Cho to the post of vp, Digital. Before joining the company he worked as senior product manager for luxury men's fashion company BlackMarket. He also served as product visioneer at NetCommerce and vp of Product Development for DB Direct. Cho tells us he's a martial arts practitioner specializing in Wushu and Kenpo Karate. And he enjoys spending time with his wife and 6-month-old kittie named Gucci.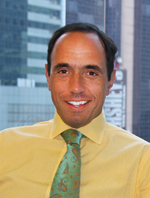 Lou Koskovolis

NBC Sports Group's Golf Media has tapped Lou Koskovolis as svp, Sales and Sales marketing. The properties under his watch include Golf Channel, Golf Channel on NBC and various digital platforms and events. Koskovolis came over from the svp, Corporate Sales and Marketing post at MLB. He was evp, Corporate Alliances at Six Flags Entertainment prior to that and also spent 15 years at ABC Sports and ESPN, most recently as evp, Customer Marketing and Sales. Having played ice hockey at St. John's for four years, Lou is always on the lookout for a pickup game. Also, he's a 10 Handicap in golf. "But I'm still looking for my first hole in one."