Scot Safon
The Weather Channel has hired Scot Safon as evp and CMO, effective September 30. He comes from CNN, where he served as evp and managed HLN. Safon's duties include strategic oversight of marketing, design, weather presentation and creative services. He'll also be part of the network's executive leadership team. Before HLN, he was evp and CMO of CNN. Additionally, Safon served as svp of marketing for TNT. Scot tells us he's a dedicated yogi and is obsessed with movie posters from the 1960s and 1970s.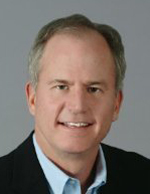 Steve Galloway
Steve Galloway is now svp, business development for post-production company Illuminate Hollywood. He's charged with enhancing the reach of the company's iConform 4K conversion technology and building new business relationships. Before joining Illuminate Hollywood, Galloway headed up his own consulting firm in Los Angeles. Other roles include senior executive positions in content acquisitions, licensing and distribution for A&E Home Entertainment, Cinedigm, eOne, Reelz Channel, Shout Factory, Nelvana and Universal Music Group. We hear that Steve is a former professional motocross racer who now commutes to and from work on a Harley Low Rider. On weekends, you might spot him longboarding SoCal's low waves. More fun facts about Steve: He spent a year on the road with Madonna as tour rep for sponsor Pioneer LaserDisc and won a Grammy for executive producing Blonde Ambition Live.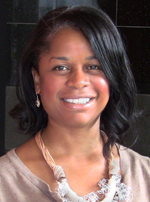 Donna Wilson

Donna Wilson has been named executive producer of TV One's new, live morning news program "
News One Now," hosted by journalist Roland S. Martin.
Before joining TV One, Wilson worked on nonfiction projects in Chicago, including TV One's "
Deceived and Find Our Missing," Biography Channel's "John Gotti" and Paramount's "Dr. Phil." She also worked as a field producer at the CNN Chicago Bureau and was a producer, reporter and host at NETV in Lincoln, Nebraska, as well as a reporter for the NBC affiliate in Omaha, Nebraska. Donna says she loves cooking gumbo and Southern food. She's also a big football fan.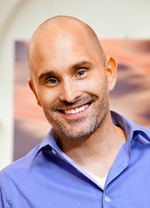 Art Lyons
Discovery Studios has sealed a term deal with executive producer Art Lyons to exclusively produce series and specials. Lyons has recently created originals for the company, including Discovery Channel's "The Bluegrass Boys" and "Treasure Chase." He began his career in cable television at ABC Family (when it was FOX Family Channel), and also contributed to the launch of ABC's "Extreme Makeover: Home Edition," Spike's "The Ultimate Fighter" and "Auction Hunters," and created National Geographic's "Appalachia 911." Art is into exercising, we hear, particularly to relieve stress. Also, his favorite place in the world is Rome.
Martha Douglas
Network branding and promo production company Impossible has hired two execs. Martha Douglas, formerly of Crispin Porter + Bogusky and Factory Design Labs, is now associate producer. Martha tells us she's traveled to 12% of the countries in the world, and hopes to fill in that 88% before she dies. Once, she let scorpions crawl all over her body. But wait, there's more: She's had enough of singing competition shows, she will always have a stack of at least seven books on her bedside table and she's an amateur guide to all things Colorado.
Emily O'Brien
Emily O'Brien will lead the marketing and client relations at Impossible. She has served as marketing director at Intake Studios and Wheeler Audio. Emily is also a contributing writer for various lifestyle magazines, such as Kansas City Living Wellness and Boulder Lifestyle. Other interesting tidbits: She's terrible at whistling. "And I'm all too easy to spook, which unfortunately makes me a sitting duck for practical jokes!" Additionally, she's a "freakishly good fly swatter," a messy cook and a memoir junkie.