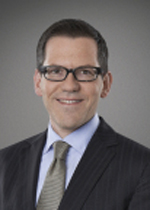 Adam Braff
DirecTV has hired Adam Braff as svp, business analytics. He's charged with oversight of the company's data analysis and insights to enhance customer loyalty, acquiring new subs, programming negotiations, and optimization of TV Everywhere and addressable advertising. Previously, he was head of customer data and analytics at JP Morgan Chase. Before that, he worked for a decade at McKinsey & Company, where co-founded its North American Customer Experience practice and delivered actionable results to Fortune 500 clients. He also worked as a lawyer for Hogan & Hartson, now known as Hogan Lovells. Adam spends his free time with his wife and three kids, "exploring and eating my way through New York," he says. He's also currently researching and writing a book about his family history, "complete with DNA and genealogical evidence."
Bravo and Oxygen Media Team

On the heels of NBCU's Frances Berwick taking the reigns at Oxygen, the exec has chosen her senior management team. Rod Aissa will continue as svp, development and production for Oxygen Media and Andy Cohen as evp, development and talent for Bravo Media. Several execs now have oversight of both Bravo and Oxygen Media: Jennifer Geisser is now svp, communications, Mike Haggerty is svp, research (formerly with Bravo and Style), Lisa Hsia is evp, digital, Jerry Leo is evp, program strategy and acquisitions, Ellen Stone is evp, marketing and Holly Tang is CFO.
We reached out to some of them for a few fun facts. Lisa tells us she loves hiking and is mildly addicted to Japanese textiles and fashion design. Holly Tang enthusiastically replied,"I am a wakeboarder!" Jerry Leo was a TV addict even as child. "I had a TV Guide subscription at 7 years old, and a Variety subscription at 12," he says. Impressive! Ellen Stone once lived in Melbourne, Australia, where she was the only sandwich shop girl who wasn't allowed to make sandwiches. Lastly, Jennifer has tried out for Roller Derby. And made the team. She's also a fan of skiing in Deer Valley and the beach in Montauk.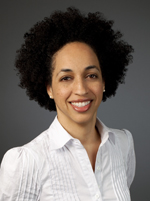 Geraldine Moriba
Geraldine Moriba was appointed vp of diversity and inclusion for CNN Worldwide. Her responsibilities include chairing CNN's Diversity Council and offering up strategic guidance on diversity issues to CNN management. She's also an executive producer for CNN's original program development. Moriba takes the reigns of the Diversity Council from Johnita Due, who will remain as assistant general counsel for CNN. Moriba arrived at CNN in 2010 from NBC News, where she was a senior producer for broadcast standards for six years, produced long form and breaking news stories and served as co-chair for NBC News' Diversity Council. A few of her accolades: five Emmys, an Alfred I. DuPont Award and two Peabodys. Originally from Canada, Geraldine is a fiercely dedicated mother of two musically-gifted children. She's also a movie buff and collects African masks.
Chris Hannan
Fox Sports has appointed Chris Hannan to the newly created position of evp, communications and integration. Previously svp, Fox Sports Media Group, Hannan will develop strategic communications and cross-platform initiatives for Fox Sports' portfolio and maximize the company's communications assets. Additionally, he'll oversee the public relations and corporate communications teams. Hannan has worked for Fox Sports for 16 years and most recently was charged with marketing oversight for its RSNs. Titles he's held at the company include vp of on-air promotions and svp, marketing. In his down time, you might find Chris on a soccer field coaching his 9- and 11-year-old daughters' teams. Or reading Malcolm Gladwell. Big fan.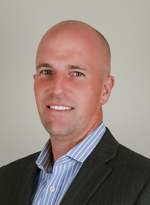 Rick Ehrman
Univision Communications has hired Rick Ehrman as evp of corporate business development while Jennifer Ball was upped to evp of content distribution marketing and partnerships. Ehrman's role is a newly created one that entails management of strategy, finance and operations for the corporate business development group. He joins the company from strategy consulting firm Frank N. Magid Associates, where he was managing director of business development. He also spent 12 years as an executive in corporate development at General Electric and was founder and managing partner of Excelsior Equity. Rick is a father of five, a self-proclaimed deal junkie and prides himself on the having the nickname "wedge buster."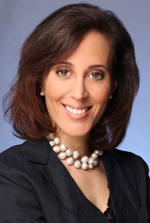 Jennifer Ball
A five-year veteran of Univision, Jennifer Ball will still oversee Univision's distribution partnership marketing group, with audience development and content partnership as added responsibilities. She and her team are charged with expanding the group's efforts, which involve helping distributors grow its Hispanic consumer through integrations with the company's assets. Prior to Univision, Ball was vp, distribution marketing for AETN. Jennifer began her career in cable as an assistant in door-to-door sales where she glamorously spent time checking in roach-infested converter boxes. She's also a vintage jewelry fanatic and consignment store shopper.
David Tashjian
Comcast has named David Tashjian to the vp, sales and marketing role for the Mile High Region. Providing strategic leadership to support and grow Comcast's residential consumer products falls under his purview, as well as direct and retail sales, marketing and retention efforts, development of sales compensation plans and the region's Comcast stores. Programming and operations of Comcast Entertainment Network are also under his watch. Tashjian has had 15 years of management experience and has spent 8 of them at Comcast, in the mid-Atlantic area. His last post was Comcast's vp of sales and marketing for the Twin Cities Region. Pre-Comcast, Tashjian held various director roles at a national telecommunications company.