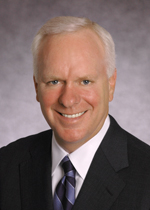 John Lansing

Former Scripps Networks' exec John Lansing has been tapped to lead CTAM as president and CEO, following Char Beales' retirement at the end of the year. Lansing first joined Scripps in 2004 and before that was svp for television in E.W. Scripps Company's broadcasting division. Other roles he's held include management positions at Scripps-owned affiliates such as WEWS in Cleveland and WXYZ in Detroit. Lansing started his career in TV news early. At age 17, he worked as a photographer, followed by a gig as news director for WCCO-TV in Minneapolis. John tells us his house is "hectic," and we believe him. Here's why: "three raucous, sports-crazy high school-aged boys and a precocious red headed girl in 5th grade who dreams of being a country music star." But the oldest two are twins and soon heading to college, so it's going to calm down a bit, he says. "Except for the constant singing." John has passed on his love of photography to his 15-year-old son Nicholas. "This summer I brought our cameras to explore the Galápagos Islands and hit the mother load of nature photography…we hated to leave," he says.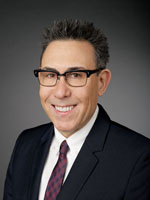 Marc Juris

The new president and gm of WE tv is Marc Juris. Previously, the post was occupied by Kim Martin, who is transitioning into an advisory role at AMC Networks. Juris's last role was evp and COO of truTV. No stranger to AMC Nets, he served as president of FUSE when the company was known as Rainbow Media, and also svp of programming and later gm of AMC. Marc tells us he was a magician as a kid. His greatest trick? Turning one dollar into ten. More fun stuff about Marc: He has rollerbladed through Europe. And he knows how to tap dance.

Chris Cole

Chris Cole was named svp, TV co-productions and sales, factual, for BBC Worldwide North America, effective November 4. He's charged with developing strategic business growth for the company's factual content in the U.S. Previously, he was a director of development for BBC One and BBC TWO and most recently he worked as part of BBC's commissioning team to develop science and natural history projects. Chris tells us he once rediscovered a giant fruit bat—which was locally extinct—on the tiny Indian Ocean Island of Moheli. He has a passion for cooking—especially ice cream. His current favorite flavors are curried carrot, bacon and cinnamon, and margarita. And get this: He's a fully qualified rope access technician. That means he can—and has—rigged high canopy tree platforms in some of the remotest parts of the Amazon.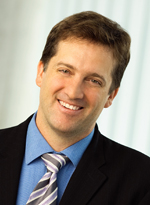 Kevin Bennett

Kevin Bennett was upped to gm of Investigation Discovery and Military Channel and evp of programming for ID, Military Channel and Destination America. Before the promotion, he was gm of ID and svp, programming and research for ID, Military Channel and Destination America. New duties include oversight of Military Channel's strategy, marketing, communications and digital, as well as programming and development. An employee at Discovery for 17 years, Bennett previously headed up ID's programming and research division, held the svp, programming role for Discovery Channel, and served as a development executive at Military Channel.