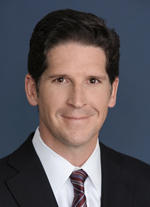 Mike Biard
On the heels of
Mike Hopkins' move to the CEO position at Hulu, Mike Biard was promoted to president of distribution for Fox Networks. He's responsible for distribution strategy and sales and marketing for the company's 45 national and regional TV nets in the US, as well as their extensions beyond linear on VOD platforms, online and mobile. Another duty: network distribution at Fox Broadcasting Company. He's been at Fox for 13 years and has helped launch FS1, FXX, Nat Geo Channel, Nat Geo Channel WILD, BTN and more. He started at the company as director of affiliate business affairs and held roles including svp of national accounts. Prior to Fox he was a practicing attorney. A lifelong fan of two wheels, Mike has shifted gears from motorcycles to pedals. It's not unusual to find him cycling 100 miles or more on a Saturday. He also enjoys year-round trips to the Eastern High Sierras for skiing, backpacking and mountain biking—ideally with no phone coverage.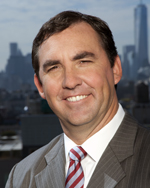 Tim Philbin
Tim Philbin has joined WE tv as vice president of advertising sales, a newly created position. He comes to the network from NBC where he served as an account executive. At WE tv he'll meet sales goals through forging client partnerships and enhancing current ones, as well as oversee day-to-day ops of the eastern region ad sales division. During his 16 years of sales experience, Philbin has been an account executive at Bravo and held various posts in local sales, syndicated sports and the Hispanic market. Tim tells us he enjoys spending time with his wife and two sons, which whom he chooses a different vacation spot every year. Most recently it was Hawaii. Fun fact: A huge NY Giants fan, Tim and his brother once met former team owner Wellington Mara. The guys invited Mr. and Mrs. Mara to dinner, but they respectfully declined.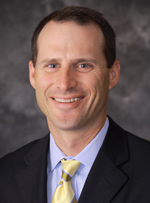 Jeff Allen
Jeff Allen was appointed West Division vice president of Comcast Business. He's responsible for sales and customer retention programs that expand market share, managing service deliver and customer care, and expanding the company's business solutions. Most recently, he was the interim vp of Comcast Business. Before that he was vp, business operations and finance. A 16-year veteran of b2b cable, telecom and high tech positions, Allen is versed in sales and marketing, product management and business development. Posts at other companies include vp, product management and vp, business markets group at Level 3 Communications. He also served in top product management and corporate strategy positions at Qwest Communications and KPMG Consulting. We hear that Jeff runs every day at the crack of dawn and has completed 10 marathons. He's also a champion Lego builder with this son.
Mike Tedone
Mike Tedone is now evp, national and direct response sales for Viacom Media Networks Music and Entertainment. Oversight of the direct response business and sales leadership for the Upfront and scatter markets fall under his purview. He's worked at Viacom for 8 years, having served in sales management and operational oversight positions. He was also evp of ad sales at NBCU and oversaw the sales teams at USA, SyFy and Bravo. He did stints at Lifetime Television and NBC's corporate finance group as well. Something we learned about Mike: The man can dance. "As EVP of Sales at USA, I won a dance-off at a company Halloween party, breaking both my watch and my iPhone." He also has rather youthful taste in music. "It is true: I do like the same music as my 14-year-old daughter," he says.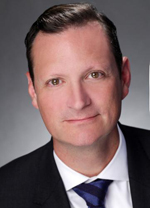 John Halley
In other Viacom news, John Halley was named evp and COO of ad sales. He's charged with oversight of pricing and inventory, commercial operations, finance and business intelligence functions across the company's linear and digital network ad sales. He came to the company in 2007 as svp, ad sales finance. Other roles include CFO of integrated marketing agency Pipeline LLC and, in the music industry, CFO of Time Bomb Recordings, a joint venture of Arista / BMG.