CableFAX Diversity Profile—BET Networks' Debra Lee
Editor's Note:
In recognition and celebration of the diversity within the cable industry, we will be highlighting some of CableFAX's Most Influential Minorities and their responses to a series of questions on mentorship, job skills and diversity. For the
CableFAX Diversity issue in its entirety go here.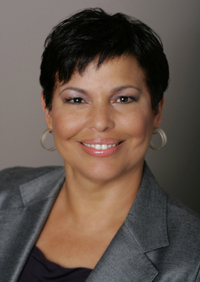 Debra Lee
Chairman/CEO
BET Networks

Tell us at least one true story of a mentor (or mentors) who gave you advice you still use to this day.
There are actually two pieces of advice that stand out, and both came from my father Richard M. Lee, an officer in the US Army. 1) Learn something from every experience and every job. Even the worst job in the world has something to teach. Take that knowledge and apply it to the next position. 2) Never burn your bridges. No matter what the circumstances, don't leave on bad terms and make it a priority to maintain relationships throughout your career. As you can imagine, that has been particularly helpful in my 27 years at BET. In business, you never know what going to happen next. The first time I meet Philippe Dauman we were both serving on the same board. Years later, he turned out to be my boss.
What's the skill that has helped you the most in your career—and what's the next skill you want to master?
The skill that has helped the most—my ability to listen well and really understand the perspective of others. It's particularly helpful in negotiations. Being able to understand what the other party wants and truly values helps to gauge where you can push and what won't be compromised. It makes getting to a place where all parties can agree faster and easier. As BET becomes more involved in the original programming arena, I'm looking forward to learning about production and providing the shows our audience wants. I'm looking forward to doing the research on our viewers' wants and needs for our audience, which is actually a really diverse group. I think doing that work in the original scripted programming [arena] will help increase the probability of success for all of our programs.
What advice do you have for young people trying to break into the cable industry?
Be willing to accept an entry-level position with a company and/or area you're passionate about. Then, work really hard to show senior management how talented you are. Bottom line, find something you're passionate about and work really hard at it. That applies to everyone pursuing a career in any field, not just cable.
Diversity is important to cable's bottom line because…
Cable serves a diverse audience. Minorities are the new majorities. To be successful, cable needs to realize that.