CableFAX Digital Hot List 2012 Christopher Barry—A&E Television Networks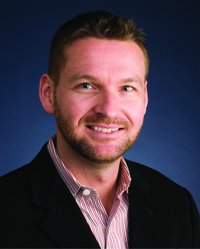 Christopher Barry
Managing Director, International Strategy and Digital Media
AETN
AETN is building up its team of digital heavy-hitters, and Barry is the latest addition. After nine years as a digital pioneer at Sundance Channel, Barry in April jumped to AETN, where he's developing global strategies and overseeing the company's mounting international digital operations including Web site operation, digital distribution, broadband, mobile and VOD. With a strong distribution foothold in the U.S., AETN is looking to expand audiences around the globe for its core networks, shows and brand extensions—the company headed to this year's MIPTV with a slew of new deals in tow—so we're sure Barry's passport will see plenty of action.
What's your favorite digital toy and why? My iPad. Flipboard has changed the way I surf and sample.
The biggest challenge with TV Everywhere/authentication is: Educating consumers about the offering.
Without social media, the world would be just a little bit… less overexposed.
Would you rather own a flying car or a jetpack—and why? Car, sounds more luxurious.