CableFAX Most Powerful Women in Cable Breakfast—Fox Business Anchor Liz Claman Keynotes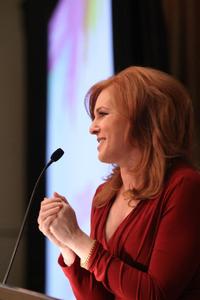 Fox Business Anchor Liz Claman
It was all about choices as some of cable's most powerful women (and those who love them) gathered in NYC for an inspirational breakfast to honor CableFAX's annual power list of female cable execs.
The highlight was keynote speaker and Fox Business Network anchor Liz Claman, who urged the audience to take risks and trust their instincts when faced with career crossroads. She said sometimes opportunities come in "unrecognizable packages," recounting her own moment of truth when offered the chance to leave a comfortable job at CNBC to join startup Fox Business 4 years ago. She said it has turned out to be the best 4 years of her career.
Meanwhile, a panel of powerful women—Bright House Networks' Nomi Bergman, Time Warner Cable's Joan Gillman, Communication Matters' Carol Vernon and Mediacom's Italia Commisso-Weinand—delved into the finer points of "work-life balance," which several said doesn't really exist because it comes down to trade-offs and choices (as well as dedicated nannies and supportive husbands). "If we want to aspire to be happy, it's not about balance," said Bergman, but rather evaluating the moment and determining what's most important.
Commisso-Weinand added that it's the "roots you plant" and the relationships you build that carry you through. One poignant moment was Gillman's story about calling from a delayed flight on the tarmac to tell her daughter she wouldn't make it home in time to see her—and the guilt she felt as her daughter struggled to understand why her mom has to travel so much. One choice that seemed universally beloved by the female-heavy crowd was an appearance by "So You Think You Can Dance" star Alex Wong, who performed a dance number with fellow dancer Ellenore Scott courtesy of Ovation. And yeah, few seemed to mind that he was shirtless.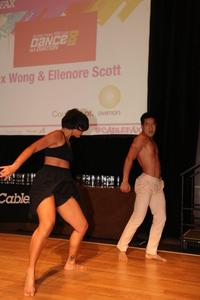 Ovation's "So You Think You Can Dance" Dancers
EDITOR'S NOTE: Go here for photos of the event!