CableFAX Most Powerful Woman in Cable—Anne Sweeney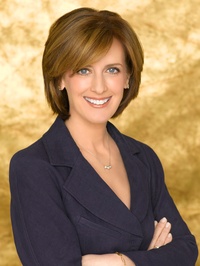 1. Anne Sweeney, President, Disney/ABC Television Group;
Co-chair, Disney Media Networks, The Walt Disney Company
The woman behind Disney's TV machine continues to reign supreme. In her dual-title role
with Walt Disney Co., Sweeney oversees ABC Studios, ABC-owned Television Stations Group and the ABC Television Network. She also oversees Disney Channels Worldwide, comprising 94 kids-driven entertainment channels. Additionally, Sweeney's responsibilities include nets ABC Family and SOAPnet, the company's equity interest in A&E Television Networks and Disney's publishing imprint Hyperion. Not enough for one work week? Sweeney also commandeered Disney/ABC's integration to iTunes, an ad-supported full-episode online player and an iPad app.
Women in cable: "There are strong women across our industry—cable and broadcast—at every level in every function. Talent is gender-neutral."
Passion: "Digital technology has removed the limits on creativity. Whatever the vision is, we can most likely make it happen on screen, on budget and on time. That opens up all kinds of new possibilities."
Motto for success:
"Create what's next."
EDITOR'S NOTE: To view the digital edition of CableFAX: The Magazine's Most Powerful Women in Cable 2011, go here. Register here for the 2011 Most Powerful Women in Cable Breakfast on December 9 at the Grand Hyatt in NYC!