CableFAX Diversity Profile—Time Warner Cable's David Rone
Editor's Note: In recognition and celebration of the diversity within the cable industry, we will be highlighting some of CableFAX's Most Influential Minorities and their responses to a series of questions on mentorship, job skills and diversity. For the CableFAX Diversity issue in its entirety go here.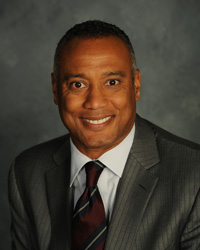 David Rone
President, TWC Sports
Time Warner Cable
Tell us at least one true story of a mentor (or mentors) who gave you advice you still use to this day.
One of the most influential mentors I've had was a senior executive at the Walt Disney Company who taught me many things that I utilize on a daily basis and one which I will share here: During negotiations, when faced with a situation where you have to disagree with the other party's position, it's helpful to acknowledge their thought process and point of view while ultimately disagreeing with it, as opposed to just denigrating their position and thereby just polarizing the situation.
What's the skill that has helped you the most in your career—and what's the next skill you want to master?
The skill(s) that have helped me most in my career are my inter-personal skills and ability to articulate my thoughts and positions in negotiations/problem solving situations in a thoughtful and respectful manner that allows for continued dialogue with the other party as opposed to escalated emotions or ill feelings. The skill I would most like to master is greater and more efficient time-management.
What advice do you have for young people trying to break into the cable industry?
The advice that I most commonly give, and I believe this applies to all industries not just Cable, is for young people to reach out and meet/talk to as many people in the industry that they can because the meetings should serve multiple purposes: (1) Informing/educating the candidate; and (2) Allowing the candidate to introduce themselves to an industry executive and potentially build their personal network.