CableFAX Diversity Profile—Suddenlink's Terry Cordova
In recognition and celebration of the diversity within the cable industry, we will be highlighting some of CableFAX's Most Influential Minorities and their responses to a series of questions on mentorship, job skills and diversity. For the

CableFAX Diversity issue in its entirety go here.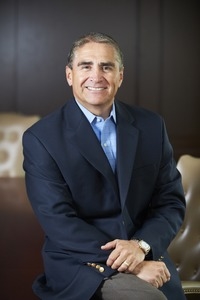 Terry Cordova
SVP/CTO
Suddenlink
Tell us at least one true story of a mentor (or mentors) who gave you advice you still use to this day.
Early on in my career I was taught the importance of quality customer care and how my decision making as a technical leader could impact that in a significant way. My mentor taught me to focus my decisions as a manager from the perspective of the customer. Ask yourself, how the decisions I make daily can be in the best interests of the customer and thus meet or exceed their expectation.
What's the skill that has helped you the most in your career—and what's the next skill you want to master?
One skill that helped me the most in my career was to start conversations with others on whatever the subject is, by listening. When you walk into a meeting, know that the likelihood is others have prepared as well. Don't immediately tell folks what you think. Give others the confidence to share ideas even if they don't match your perspective perfectly. The next skill I hope to master are the skills required to mentor, encourage and persuade women and men to consider technology roles within our industry. This is a passion of mine!
What advice do you have for young people trying to break into the cable industry?
Understand that this business is a great long-term career with many opportunities for growth. Don't set your immediate expectations of wanting a job beyond your experience level. Don't come at our industry with a perspective of entitlement but rather consider taking a role in the area of the business you like the most, put in your time with hard work and focus, and I promise good things will happen. The opportunities are endless in this ever-changing and dynamic business.