CableFAX Diversity Profile—Comcast Cable's Wil Colon
Editor's Note:
In recognition and celebration of the diversity within the cable industry, we will be highlighting some of CableFAX's Most Influential Minorities and their responses to a series of questions on mentorship, job skills and diversity. For the
CableFAX Diversity issue in its entirety go here.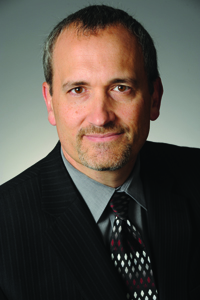 Wilfredo "Wil" Colon
VP, Plant Performance
Comcast Cable
Tell us at least one true story of a mentor (or mentors) who gave you advice you still use to this day.
My first job after graduating from Universidad de Puerto Rico was as a Member of the Technical Staff at Bell Labs in Holmdel, NJ. There I was blessed by the mentorship of Andres Salazar. Andy had an infectious smile you could count on, regardless of the circumstances. One piece of wisdom he shared with me and that still guides me is that it pays to be generous with ideas. "Don't hoard your ideas," he would say. "Count on having even better ones down the road."
What's the skill that has helped you the most in your career—and what's the next skill you want to master?
While it has helped to be technical in my roles, the secret sauce has been the ability to listen. It never ceases to amaze me how much common ground we have to work with when we listen actively to each other. And I always try to stretch my ability to cast vision. Humanity accomplishes astounding things when guided by a compelling vision.
Diversity is important to cable's bottom line because …
Diversity is America's trump card for retaining its leading role in the world. This diversity shapes our markets, and thus it must shape our strategies for profitability. The only way to entrench awareness of diversity in our outward thinking is to be diverse internally.