CableFAX 100 Profile – Time Warner Cable's Peter Stern
Ed note: We'll be featuring profiles of executives named to the 2013 CableFAX 100 and their answers to a series of fun questions. Here's who we ranked as #32. Read the rest of the 2013 CableFAX 100 profiles here.
32 | COMMAND CENTRAL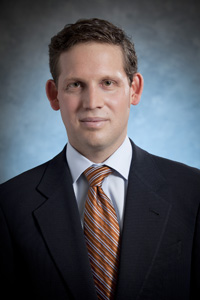 Peter Stern
Title: EVP/Chief Strategy, People & Corporate Development Officer
Number of Years in Cable: 12
Education: AB, Harvard; JD, Yale Law School
Best Advice in 7 Words or Less: Enjoy Better

The one thing I'd do differently if I could go back to high school: Try out for tennis team again junior year. Third time could have been the charm.
My new year's resolution for 2014 will be… watch more TV.
The other subject I wish I'd picked for my college major: Already double-majored in Music & English. Can't beat that.
Favorite decade? 2010s… so far.
The movie that should never be remade? Airplane 2 —already perfect
I watch the majority of programming on this device: TV
Netflix or Hulu? TWCTV
The TV show title that most resembles my life is… About a 50/50 split between "The Office" and "Married with Children"
The biggest innovation in cable over the last year: CableWiFi ?