Cable Transitions to a High Technology Business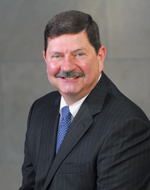 Larry Satkowiak
When we write about the founding of the cable industry, we usually tell the story of Ed Parsons, Jimmy Davidson, and John Walson. We mark the start of the
Second Generation of Cable
by telling the story of TelePrompTer and Scientific-Atlanta demonstrating the power of satellite transmission at the 1973 NCTA Show. There are several milestone stories marking the beginning of the
Third Generation of
Cable
that started in 1995, but the obvious winner in my mind is an exchange between Bill Gates and Brian Roberts in 1997. At that time, it was clear that recent regulations would redefine the landscape, but it was also evident that new technologies, including the Internet, would change the industry forever.
According to his Cable Center oral history, Brian Roberts learned the cable business from his father, Ralph, at an early age. His father thought he should gain experience working for another company after he graduated from Wharton, but Brian was determined to join his father in the cable business. Ralph told Brian he had to first learn the business in the field, so he climbed poles and made installations. He went to Flint, Michigan; then Trenton, New Jersey; and back home to Philadelphia. When Brian became President of Comcast in 1990 at age 30, he had considerable experience in all aspects of the cable business.
In 1996, at the Sun Valley Media Conference, Andy Grove, founder and CEO of Intel, made a presentation about the future of technology and his company. He said cable modems would not make an appreciable difference to Intel's future, because very few cable systems had enough upgraded capacity to handle internet traffic. Cable stocks were already at a low point because of recent legislation allowing more competition, and the news from Grove drove stock prices to new lows. The cable executives at the meeting, which included John Malone and Jerry Levin, decided they needed to educate Grove and Silicon Valley about the progress cable had made. They asked the 37-year-old Comcast President and NCTA Chairman, Brian Roberts, to make the case.
Through CableLabs, the cable executives organized a series of Silicon Valley meetings that included Intel and Microsoft. They had a simple, yet profound message: The cable industry was willing to make the necessary investment "to build a high-bandwidth network capable of delivering voice, video, and data at high speeds and with great reliability." At the Microsoft presentation, Bill Gates learned the cable industry had already made substantial progress in building a hybrid-fiber-coax system. Roberts said that he could see Gates was captivated. Gates hosted a dinner that evening and the conversation turned to depressed cable stock prices and the need for additional capital. Roberts teasingly said to Gates, "Gee, Bill, why don't you just buy ten percent of everybody in the room?" The group laughed and Gates said, "Well, how much would it cost? You know, I have $10 billion in cash, I can do that." Off the top of his head, Roberts said it would cost $5 billion. The group laughed again, and then Gates shared information about his upcoming trip to the Amazon Basin.
After the meeting, some of the cable executives gave Roberts a hard time about the meeting with Gates and he flew back to Philadelphia. The next day, Brian Roberts received a call from Greg Maffei, then Microsoft's CFO, who said he had just talked to Bill Gates from the Amazon and he wanted to discuss buying a stake in Comcast. A month later, Comcast announced that Gates had purchased an 11.5% stake in the company. In the press conference announcing the deal, Gates said "…despite the promises of the telephone companies to build high-speed data delivery systems, cable has 'a very strong advantage' in carrying high volumes of digital information." It was one of the most momentous deals in cable history, as Comcast and the cable industry began the transition from a television service to the high-technology industry we know today. Since 1996, the cable industry has invested more than $210 billion of its own money to build out the broadband infrastructure in the United States. This deal changed the industry, and the entire country, forever.