Cable Center Hall of Fame 2013 Honorees – Q&A With Evolution Digital's John Egan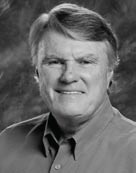 John Egan, Chairman,
Evolution Digital
Another year, another group of worthy executives join the ranks of the Cable Center's Cable Hall of Fame. It's a prestigious group that will join 96 men and women who have been inducted into the Cable Hall of Fame since its formation in 1998. We took some time to ask them all about their experiences in the industry. The following is a Q&A with Evolution Digital's John Egan. Hear more of what they have to say at the Cable Hall of Fame Celebration in Washington, D.C., on June 10 at the Ronald Reagan Building, and go to cablecenter.org for more info.
CableFAX
: Evolution Digital's DTAs have played an important part in bandwidth reclamation. What does all that additional bandwidth mean to the industry?
W
ith the additional bandwidth afforded by the deployment of DTA and the elimination of analog channels, operators free up over 50% of their spectrum. Besides the obvious channel capacity increase and dramatic increase in bandwidth for the exploding demand for data speed, probably the biggest advantage is the ability to simulcast linear and IP both in a multi cast and unicast environment, greatly simplifying the move to an all-IP network.
CableFAX:
Coming from the tech side, what do you think is the least understood aspect of the industry?
Egan: The least understood aspect of the tech side of the industry is the collaboration between content, network and the operator to ensure that the new technology can be deployed by the operator, with full knowledge that the business case payback is understood and acceptable. Technology for technology sake has never been successful in cable. The viewer experience is the common goal.
Arris, which you founded, just closed its deal for Motorola Home. Did you ever imagine when you left in 2002 that such a deal would even be possible?

Egan: When I asked Bob Stanzione to join our company, it became obvious that there were no limits to where he could take Arris. Since 2000 Arris is his company, I'm very proud of what he has built and forever thankful that we attracted him to join back in the 1990's.
CableFAX:
Speaking of evolution, you are a former professional footballer, playing for the Miami Dolphins. How did you get to here from there?
Egan:
In the off season, I worked for RCA computer systems in NYC. We sold a large system to Anaconda. Soon after, RCA exited the business, putting me out of work. Fortunately, Anaconda had just acquired a CATV amplifier business. They offered me a job and cable became my life.
CableFAX:
What does being inducted mean to you?

To be recognized by my peers and to be in a group of old friends and associates is an honor
that is just starting to sink in. It is the culmination of a wonderful journey.