Cable Budgets—The Need for Process Improvement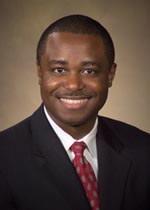 Sam Divine, Jr.
Chances are you have heard CEOs and CFOs discuss the need to eliminate waste, create greater efficiencies and exploit synergies. Yet in most organizations, every year there are many processes in which inefficiencies are ritualized. None of those is more damning than the annual budget process.
For entire months, finance departments come to a halt. Each year, the finance team promises to add incremental improvements to the process. Yet most of those outside of finance see no change other than a progressively more painful process. Projects that made sense previously tend to have higher standards to meet in each successive year.
Operations leaders spend hours strategizing on how to get important projects through standards that have become more rigid. Marketing engages more consultants to research possible pricing changes. Engineers gripe about making all of these justifications while startups are making cooler products faster with less of the headache.
Cable seems to outshine other industries in their complexity, length, and timing of the budget cycle. Several cable pals have asked me what I miss about cable. What I don't miss is the budget cycle.
Summer Budgets
Most cable companies have budget cycles that start during the summer. Changing this may be the first great process improvement. Your employees' families will cheer for this since family summer vacations won't be planned around the budgets. Secondly, the industry is so much more competitive. Your summer budgets could be irrelevant if new products come to the market in November.
Start at the Top
A significant amount of time and waste can be saved if it starts from the top. At GE, Jack Welch went on record saying he hated the budget process and therefore streamlined it. At Apple, Steve Jobs had a retreat to determine which areas they would focus on for the coming year. That creates enough dialogue and cuts out months of drama and posturing. Everyone knows the priorities. Those priorities get funded.
There may be hope out there. CFO magazine recently ran an article
Freed From the Budget
in which where some CFOs advised their peers to skip the budget process altogether. Wow!
In cable's case, the summer timing creates a certainty that the budgets you worked so hard to prepare are wrong. Finance will come around in January asking you to refresh with a forecast—at the start of the first quarter, before much has happened.
Sam Divine, Jr. is CEO of Cross Atlantic Business Advisors, LLC, a full-service consulting firm and author of BATTLEGROUNDS to BOARDROOMS: Life Lessons from The Liberian Civil War to Corporate America. Follow Sam
@samdivinejr
or
www.crossatlanticadvisors.com