BYUtv's Launches on Xbox 360 – Doing Big Things with a Small Team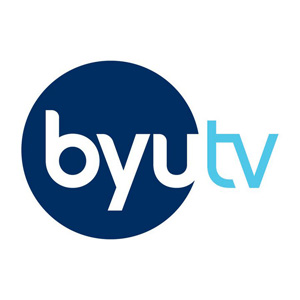 For a relatively small network, BYUtv has been aggressive when it comes to putting its content on multiple platforms. It started offering live streaming services through byutv.org as early as 2005, making it one of the first cable nets to offer such services. Since then, the network has expanded its digital platforms and has made its content available on iOS, Android, Roku and as of today, Microsoft's Xbox 360. Moreover, access to nearly all of BYUtv's content on digital platforms doesn't require authentication.
The goal is to provide access and draw viewers to BYUtv's content, Derek Marquis, managing director and CEO of BYU Broadcasting, the parent company, told us. "At the end of the day, that [multiplatform] is the direction the world is going…People are already going to digital platforms so we will just lose that audience if we don't do it," he said. "We certainly believe this is the future of TV," said Ryan Holmes, the company's director of digital media. "First and foremost, it's about our content… Content was and always will be king," he said.
Collaborating with vendors like Ooyala and Akamai, the company has developed its own digital platform. All devices are managed through its content management system with "a very structured API," which allows the company to easily extend the platform to new devices, he said. Through the unified platform, the strategy is to create the same user experience across devices, he said, citing consistency as a key to user experience in a multiplatform world.
Unlike some cable nets that put full eps of TV shows on VOD days or even weeks after initial linear airing, content goes up on BYUtv's digital and VOD platforms simultaneously. "Our primary goal is to build audience," Holmes said. If that needs to change in the future, the network will re-consider its strategy, he said. For now, "our top priority is accessibility." Three years ago, digital viewing was almost all on the web, Holmes said. Today, some 75% of viewing happens through the network's mobile and OTT apps, he said.
As one of the first networks on Roku, BYUtv has more than 225,000 subs for the device's channel. The plan is to "put our channel on every relevant digital platform," Holmes said. However, fragmented digital platforms and business models are challenges. For example, doing VOD on an Android platform is straightforward, but live streaming on Android devices with live captioning could be tricky due to technical limitations, he said. "We have to decide when and where we want to support that platform," he said. "We try to do big things with a small team… We pick spots carefully."