General Fiber Corporation (GFC) honored the contributions of the engineering community to the cable industry with a $5,000 donation to the Society of Cable Telecommunication Engineers (SCTE)/Cable Center Millennium Fund. The donation helps preserve the legacy of cable engineers by funding the SCTE Showcase in the Technology Museum at the Cable Center.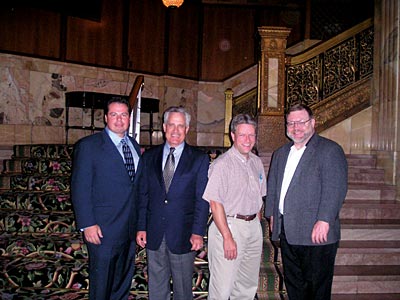 In attendance at the check presentation were (left to right): C. Scott Hisey, chief operating officer of GFC; Bob Russo, president and CEO of The Cable Center; Keith Hayes, immediate past SCTE chairman and vice president of network planning and construction for Adelphia Communications; and Wayne Hall, SCTE chairman and vice president of engineering for Comcast. Career Moves: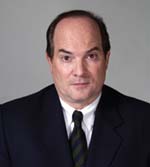 ARRIS Executive Vice President Gordy Halverson intends to retire during 2004. As a result, all ARRIS sales departments now will report to Ron Coppock, who becomes president, ARRIS Worldwide Sales. ARRIS promoted Rich Matthews to senior vice president of sales. His primary responsibility is for all broadband system sales to Comcast and Cablevision.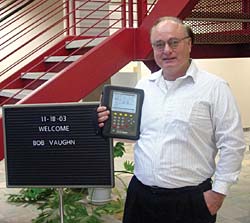 Bob Vaughn is Trilithic's new regional sales manager for the North Eastern United States.
Ryan Caudill is the newest regional sales manager for ATX Networks and its subsidiaries QRF, PCI, PROTEX and B&L. He will cover the territory bounded in the north by Michigan, in the west and south by Missouri, and in the east by Delaware.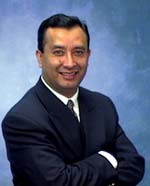 Trilogy Communications named Carlos Moreno as director of international operations. Previously, Moreno served as director of sales in Latin America and South European markets for ECI Telecom, LTD.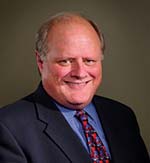 NCTI appointed Mike Phebus to the new role of director of strategic accounts. In this sales role, Phebus will dedicate his time to working exclusively with MSO corporate and division-level decision-makers. Enhanced Telecommunications Inc. tapped Frank Gine as vice president of sales and marketing. Gine joins ETI from Convergys. Quoteables: "We anticipated being out early with the HD box in the third quarter, and we didn't. For the most part, we're going to miss the holiday season."
—Charlie Ergen, chairman and CEO EchoStar, commenting on the company's delayed HD products during its 3rd quarter financial briefing. "The technology changes have made it attractive now where we can start playing like the big guys and introducing advanced services."
—Ben Hooks, CEO Buford Media Group, regarding Allegiance Communication's purchase of 54,000 non-clustered subs from Cox systems in Oklahoma, Kansas, Texas and Arkansas. "An intelligent tiering structure based on the kinds of things subscribers actually do online is the key to wringing profit from all these new (peer-to-peer) applications."
—Marc Morin, co-founder, CTO, Sandvine Incorporated