Amy Maclean
When Lifetime started running spots for lingerie shop series "Double Divas," I recognized one of the stars. While Molly Hopkins was a year ahead of me in high school, everyone knew her because she had the same outgoing, funny personality you see on the show (and yes, the accent and boobs are real). Even back then, she wanted to own a bra store. It wasn't the first time someone from my past hit reality fame. My old college roommate Danny ended up as a cast member on MTV's Real World New Orleans in 2000.
Molly's TV antics as a shop owner who can fit any bust, no matter how large or small, had me wondering what made other peoples' lives become TV material while my life is to just write about it. So, I caught up with Molly, who predictably had no idea we went to school together. Clue #1 as to why she's on the boob tube, and I'm not. We both had Mrs. Avery's Geometry class, but only one of us became the bra whisperer. Did Molly do a better job on volume and circumference homework? "I don't think I did at that time," she said laughing. "But I actively pursued a way to try to get bras and find the formula to make them right." In college on a music scholarship, Molly found herself sewing things, cutaways for dancers, custom garments—and people kept coming to her for bra help. She ended up at fashion school and a bra company.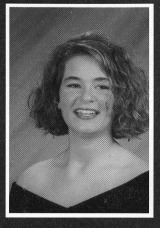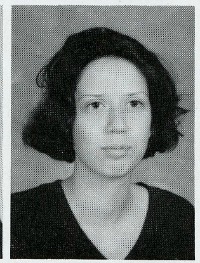 "Double Divas" star Molly Hopkins and CableFAX EIC Amy Maclean
Our alma mater, Sequoyah High School, is located in a rather conservative town. Even its name—Hickory Flat—would seem to denote that folks there might be more comfortable with flat chests than "holy bouncin' boobies"—Molly's words in episode 1. She remembered that when she was named basketball homecoming court queen, an administrator came to bat for her following grumbling that she was showing too much boob with her dress. "There wasn't anything I could do about it, and I was hunchbacked because I didn't want to sit up straight because people made fun of my boobs," she said. Moments like that helped cement her desire to create a shop that could help women get fitted properly. It's a real problem, evidenced by the number of "please help me" comments left on Lifetime's "Double Diva" Website. "I am 15 years old and already I wear a 38DDD. They barely even make 38DD where I live," begins one such message.
After a sneak peek episode aired, Molly reported that the Hickory Flat community has rallied behind her and is "so excited a small town girl is out doing her thing." Business has picked up since the debut, but it's a little hard to know how much since this is the store's busy season, she said. The store, LiviRae, is located in Kennesaw, GA, right near the same boutiques I and other countless SHS grads visited to buy our prom dresses. It is named after Molly and business partner/reality co-star Cynthia Richards' daughters. How are the kids handling everything? "They have grown up in this industry. They realize their mommies are trying very hard to help women," said Molly. "We'll be sitting in a table in a restaurant and Cynthia's daughter will be staring at people. She's 8 years old, and she'll be like 'Oh my gosh. They need to come to the store.' They're outspoken just like we are."
Molly and Cynthia aren't the only reality stars in Georgia these days. Speaking of outspoken children, the most famous reality star of them all might be grade schooler Honey Boo Boo of TLC. So, I asked the question on everyone's mind. Will Mama June be coming in for a bra fitting? "I certainly hope she comes in to meet her kin, Honey Boob Boob!"
Before we parted ways, likely never to speak for another 20 years, I asked Molly what advice she would have for someone who wanted their own reality TV show. "You cannot be too prepared," she said, swearing that the show isn't scripted. "What you think it is, it's way more than that. If you believe in it and the mission of your work, it works." She also talked about how she'd been working toward her goals since she was a child, and had always made a point to try to get to know everyone. She was in the band, she was smart, she was class treasurer and on the homecoming court. "I just made sure I made my rounds with everybody because I knew how I felt," she said. It seemed like she was building up her reputation and business even back then. I thought back to my own high school days, in which three years were spent in Coach Bragg's journalism class putting out the Golden Quill newspaper. Perhaps Molly and my paths weren't so different after all. We followed our dreams from a young age, and ended up right where we are supposed to be. "Double Divas" premieres on Lifetime Thurs, Jan 10 at 10pm.