A Charter-Time Warner Cable Timeline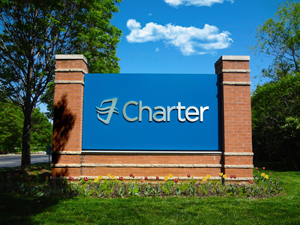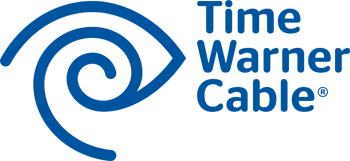 Considering that talk of a possible Charter-Time Warner Cable combo has lingered for more than six months, it can be a bit difficult keeping up with all the moving parts. This timeline presents some of the key events that have occurred during the ongoing merger rumbling. Beyond Charter's proposal, there were key exec moves, a monumental retrans fight and other notable deals closing.
March 19
–Liberty Media announces an agreement to acquire approximately 26.9 million shares and 1.1 million warrants in Charter for $2.6bln (27.3% beneficial ownership). Let the cable consolidation chatter begin!
June 14
– Time Warner Cable share spike on a CNBC report that CEO Glenn Britt had spoken to Liberty Media CEO Greg Maffei about being acquired by Charter.
June 24
– Charter communicates its initial proposal for TWC in a face-to-face meeting.
July 1
– Charter's $1.6 billion deal for Cablevision's Optimum West systems (formerly Bresnan) closes.
July 10
– Charter sends proposal letter to TWC, offering $79.11 cash, 0.275 Charter shares.
July 11
– TWC responds, calling offer insufficient and unattractive.
July 19
– Bloomberg reports that Charter is working with Goldman Sachs to pursue a bid for TWC.
July 25
– Time Warner Cable CEO Glenn Britt announces his retirement at year-end; Rob Marcus to succeed him as chmn/CEO.
Aug. 2
– Time Warner Cable loses CBS stations in NYC, L.A. and Dallas after the two fail to reach a retrans renewal. Showtime is dark across the MSO's entire footprint.
Sept 2
– CBS and Time Warner Cable reach deal, returning broadcast stations and Showtime to customers.
Oct. 24
– Charter ups its offer to $82.54 cash, 0.329 Charter shares.
Oct. 29
– Retiring CEO Britt discloses he has cancer.
Oct. 31
– TWC sends response letter rejecting Charter's second proposal. TWC reports 3Q results that include the loss of 306K video subs, partly because of the month-long CBS blackout.
Nov. 21
– Glenn Britt retirement celebration at the Metropolitan Museum of Art.
Dec. 5
– Time Warner Cable names former Insight president/COO Dinni Jain as COO, effective Jan 13. Jain helped turnaround Insight's customer satisfaction, increasing scores by nearly 50% between '03 and '09.
Dec. 6
– In-person meeting between Charter CEO Tom Rutledge and now-TWC CEO Rob Marcus.
Dec. 13
– Charter's Rutledge indicates a willingness to submit a revised proposal in the low $130s.
Dec. 17
– First in-person meeting between Charter CFO Christopher Winfrey and TWC CFO Artie Minson.
Dec. 23
– Second in-person meeting between the two CFOs.
Dec. 27
– Time Warner Cable makes a verbal counter-proposal that Charter called "unrealistic." Based on TWC statements, it appears that figure is $160 per TWC share, $100 in cash and $60 per share of Charter common stock.
Jan. 3
– Liberty Media proposes buying out Sirius XM—which could help it have extra cash on hand to fund cable consolidation. Macquarie's Amy Yong estimated it at $2 billion or more.
Jan. 13 – Charter goes public with a letter to TWC, expressing a willingness to submit a revised proposal in the low $130s, including a cash component of approx. $83. Later that same day, Time Warner Cable rejects Charter's third proposal, calling it "grossly inadequate." TWC reiterates that it would be open to a transaction at $160/share.