David Zaslav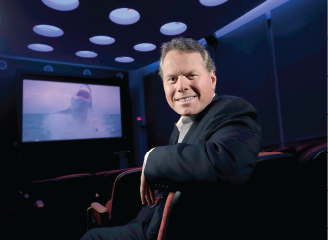 Title: President/CEO, Discovery Communications
Years in Cable: 22
Education: BS, SUNY, Binghamton; JD, Boston University School of Law
Best Advice in 7 Words Or Less: Take big swings and don't fear failure.
Why Him? Zaslav led Discovery to another year of robust ad and distribution revenue increases domestically and globally, with 2011 third-quarter revenues up 18% over last November. He also invested $1 billion in new content, while overseeing TLC's evolution into the most widely distributed female-targeted brand in the world, reaching 100 million homes outside the U.S.World Domination: Much like his own love for tennis—he studied under Wimbledon winner Althea Gibson—Zaslav is keeping his eye on the ball as Discovery focuses on expanding its 139 channels outside North America, including Discovery Channel, TLC, Animal Planet, Science, Investigation Discovery, OWN, The Hub and 3net. Already, its properties reach 1.5 billion subscribers in 210 countries.
Year Ahead: With the departure of Peter Liguori, Clark Bunting and Bradley Singer, Discovery lost three upper-ranking executives at year-end. Despite its healthy third-quarter report, it's also contending with challenging joint ventures, including the struggling OWN.
Favorite restaurant: Smith and Wollensky of Avra
Favorite "going out" town: The Big Apple, of course.
Bands I would actually see live: The Boss
Business and/or motivational book: "Steve Jobs," Walter Isaacson
Favorite vacation spot: I did a safari in South Africa with my family last summer: Amazing.
What I admire most about Millennials: What they are teaching us about the intersection of social media and traditional media.