5 Key Takeaways from the Cable Show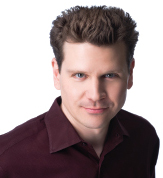 CableFAX's Michael Grebb
We came. We saw. We got lost at the D.C. Convention Center. But we also learned a bit more about the business of cable, thanks to the NCTA and its ability to corral us once again for the annual Cable Show. And we learned more about the business of relationships, as M.C. Hammer's still-legit-or-something opening number proved that NCTA pres/CEO Michael Powell has plenty of friends outside the halls of Washington. It was Hammer Time, yo. And everybody knew it. In any event, here's my unsolicited take on how it all went down in Chinatown.
1.
Techtopia
– Last year, Viacom pulled out of the exhibit floor. This year it was Disney/ESPN. But one thing's for sure, even as major programmers with full distribution step back from the expensive exhibit hall, tech companies are stepping up to fill the vacuum. Well, not the entire vacuum. But they're stepping up as the industry relies more on technology innovation than ever before. We all know that cable programming has never been better. But it's the delivery of that programming on multiple platforms that has everyone excited. And whether it was the exhibit floor, Imagine Park or the numerous tech-focused concurrent panels (including one featuring the CTOs of Comcast, Time Warner Cable, Cox and Cablevision), the Cable Show's starting to feel like an SCTE for the rest of us. Minus the pocket protectors…
2.
Time and Space
–Yes, cable top brass wants to compress these events so that people don't have to be out of the office as much. We get it. And NCTA does a fabulous job packing the sessions into two and half days while ensuring that we have time to check out the exhibits and conduct the obligatory schmoozing. But let's be honest. The Cable Show is either too short, or we need fewer sessions. My vote is for adding another day to the show to spread out the sessions so that we're not all faced with constant Sophie's Choices over which of the 4,721 concurrent sessions to attend at any given time. Will the NCTA board listen to me? No. But that's nothing new.
3. Move to the TED Model? – The Cable Show general sessions are a nice opportunity to hear from the highest-level strategists in cable. And this year's Cable Show shook up the content a bit with general sessions about education, international content and one that included "disrupters" like Twitter and Roku (although moderator Jake Tappert didn't seem to understand that panelist Tom Rutledge is a traditional cable guy). But perhaps we could all take a lesson from CTAM's now-defunct annual convention, whose Opening General Sessions exposed us to big thinkers from other industries. Even SCTE brought in inventor Dean Kamen last year (granted, he was there to sell an invention to cable ops, but still…). A "TED" model in which big thinkers present their ideas might really make us, uh… think. This year's X2 demo with Brian Roberts felt a bit TED-like, but the NCTA could go much further in this regard. Whether it's someone from within cable or from another industry, it seems like the General Session format might be due for some experimentation.
4.
Speaking of Comcast…
— If there were any doubts that Comcast still rules the cable roost, the Cable Show once again put them to rest. Brian Roberts remains a visionary who continues to push the industry to go beyond its comfort zone with the TV experience. As X2 rolls out, other MSOs are feeling pressure to match Comcast's level of consumer engagement. So are competitors. It may not feel comfortable for operators without Comcast's vast resources to be pushed constantly in this fashion, but it's ultimately the only way to beat OTT alternatives and even well-funded traditional competitors. The resulting press and attention positions cable as an innovator in the public eye. And that's good for everybody.
5.
Were We in Washington?
– Other than Education Secy Arne Duncan's speech and participation an onstage Q&A, other policy debates were relegated to a few scattered panels that only the wonkiest of the wonks probably attended (The General Session with Acting FCC chmn Mignon Clyburn was nice but not very meaty in the news department). While some could argue this was a missed opportunity, the truth is that the cable industry doesn't face many immediate or dire threats from regulators or lawmakers at the moment. Sure, there are spectrum issues, the retrans reform debate and the constant specter of a la carte. But really… It's pretty clear sailing out there at the moment. Interestingly, the Cable Show's true purpose in Washington wasn't to stop policymakers from doing something nasty to cable. Quite the contrary, it was to show them and their staffs all the innovation that cable's rolling out for consumers. And at the end of the day, the show accomplished that—even if it didn't seem to obsess very much about the politicians whose actions can greatly affect the industry's health and vitality.
So there you go. A few thoughts for you. Take them or leave them. And we'll see you at next year's Cable Show in sunny Los Angeles.