Andy Heller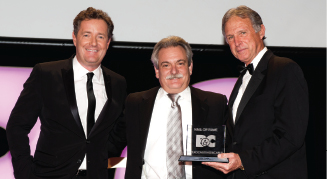 Title: Vice Chairman, Turner Broadcasting System (pictured above, center)
Years in Cable: 26
Education: BS, Cornell; JD; Fordham
Advice: Preparation is the key to success.
Phil Kent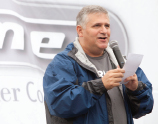 Title: CEO, Turner Broadcasting System (pictured above)
Years in Cable: 18
Education: BA, Lehigh University
Why Them? Kent and Heller are leading the drive to canvass multimedia platforms with Turner content. Kent upped the ante for Turner's digital portfolio and international presence in 2011. Digital offerings now include more than 80 news, entertainment, animation and sports programs for iPhone, iPad, Android, Blackberry and other mobile devices. Kent's role in the Turner Sports/NCAA partnership continues to innovate the digital arena, including a recently enhanced NCAA March Madness on Demand app that achieved 52 million hits, a 63% increase in a year. Heller leads Turner's TV Everywhere drive. This summer, a live stream of CNN TV became available to subscribers on a device of choice, with TNT, TBS and truTV, Cartoon and Adult Swim content following quickly behind."Skies" The Limit: Turner executed its first global launch of original series "Falling Skies," which in June was simultaneously launched in 75-plus countries. The global media event showcased the smooth-as-silk collaboration between Turner's U.S. and international teams under Kent.
Year Ahead: Navigating Turner's foreign territories will be a key focus for 2012. The company now offers 130 channels in 30 languages in 200-plus countries.
Andy Heller
Biggest cable innovation over the last year: TV Everywhere
Favorite restaurant: Il Tinello, New York
One thing I tell my kids about success in life in life: Be prepared and work hard, but always find time to enjoy life with friends and family.
Favorite business and/or motivational book: Who Moved My Cheese, Spencer Johnson & Kenneth Blanchard
Favorite vacation spot: Hilton Head, S.C.
When I look at my cable set-top box, I can't help but think: It is time for a whole home solution that does not require a cable box on every TV.