4 Lessons from Netflix CEO Reed Hastings' Leadership Strategy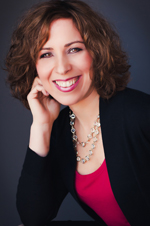 Esther Weinberg
Netflix might be coming to a cable operator near you. Reed Hastings, the OTT revolutionist, has said a Netflix app could be coming to cable companies such as Comcast. Though he has acknowledged this could take some time, it still demonstrates the Netflix chief's willingness to embrace revolutionary ideas.
Reed Hastings is an opportunist who flexes his leadership muscle. He is unafraid of risk, will move opportunity to his advantage time and time again, and he understands that today's competitors are tomorrow's frenemies.
As you rise through the industry ranks and move through the senior executive suites, adapting a bold leadership strategy will be essential to differentiating yours from others. Here are four ways to access this:
1.

When you screw up big, make an equally big apology and move on strategically
. Hastings told the New York Times, "I realized if our business is about making people happy, which it is, then I had made a big mistake". He was referring to the thousands of emails received from furious and disappointed customers who were upset over price increases.
2.

Learn the art of reinvention.
When in 2011 Netflix increased prices by 60% and divided the company into two confusing business models, their stock price went from $299 in July 2011 to $53 in September 2012. Today is a different story.
Multichannel News
reported the company's revenue rose 21% to $1.1 billion from $905.1 million the prior year. Not a bad comeback.
3.

Turn a "no" into a new revenue stream that keeps on giving.
When Netflix couldn't come to agreement with the studios to license online content on terms agreeable by all, it got into the content business (a.k.a. "backward integration"). Original content has contributed to a new subscriber count of more than 40 million.
4.

Be in lock step with your Millennial friends.
Netflix created new pricing strategies – e.g. $7.99 for two simultaneous streams to a new option of $11.99 for four simultaneous streams. The company knows that Millennials are watching content on more devices, so creating friendly pricing strategies to accommodate is a lot wiser than increasing than by 60%.
(Esther Weinberg is a leadership expert and a cable veteran with a 20-year track record in the industry. She currently creates breakthrough strategies for such companies as ESPN, Microsoft, Scripps Networks, NBCUniversal Cable, Turner Broadcasting Systems, Inc., Motorola, Headline News Network and MTV Networks, among others. She is the contributing author to the leadership book "Breaking Through" by acclaimed author Barbara Stanny. Esther is a Board Member of NAMIC-Southern California, a member of Women in Cable Telecommunications and the Cable and Telecommunications Human Resources Association.)