2010 System Of The Year Sunflower Broadband – 'World-Class Broadband, Hometown Care&rsqu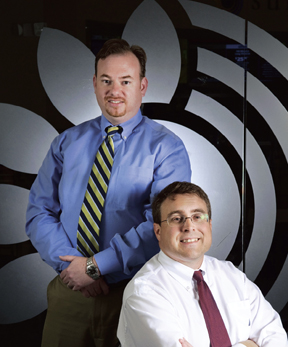 Kansas is more than just one of those square Midwestern states through which travelers drive quickly, and with tunnel vision, just to get to the other side. It's been home to Quantrill's Raiders, Bat Masterson, Wyatt Earp, Carrie Nation (and her modern-day counterpart, a former Kansas attorney general who tried to bar airlines from serving liquor as they flew over the then-dry state) and President Dwight D. Eisenhower.
Lawrence, Kansas, also serves as headquarters to Sunflower Broadband, the 2010 recipient of Communications Technology magazine's "System of the Year" award, which was presented at last month's Society of Cable Telecommunications Engineers (SCTE) Awards Luncheon, part of the SCTE Cable-Tec Expo in New Orleans.
Criteria for the "System of the Year" award are set by the Communications Technology editorial team, which evaluates every aspect of how a system adapts to and implements ever-changing technology while continuing to provide excellent customer care and service.
According to this publication, "Independent operator Sunflower Broadband has been on the cutting edge of every new technology and service: advanced video-on-demand advertising, deployment of DOCSIS 3.0, RFoG and fiber-to-the-home buildouts in rural areas, and enhanced Wi-Fi, to name just a few. Its nimbleness, coupled with a willingness to tackle new offerings in what has been a challenged economic environment, makes it a worthy example of the best of the best in the cable industry."
"This is a wonderful recognition to earn at this time in our history," says Rod Kutemeier, general manager at Sunflower Broadband. "Sunflower's reputation as a technology leader is truly the result of a strong team spirit combined with daily dedication to customer satisfaction."
He continues, "Our customers have come to expect Sunflower to offer them new products and solutions that just aren't available from other area providers. We now look forward to the future and joining the Knology team, which has a strong track record of taking care of their customers."
Atlanta-based Knology Inc. is in the process of finalizing its $165 million cash purchase of Sunflower Broadband. The addition of Sunflower will expand Knology's reach to 54,000 homes passed (it currently operated in 12 U.S. markets), and it bridges the gap between the company's existing footprint in the Southeast and the upper Midwest. Sunflower is expected to generate $51 million in revenues and $22 million in EBITDA in 2010, before an expected $5 million in cost and tax synergies are taken into account.
Sunflower Broadband (which started out as Sunflower Cablevision) right now is part of The World Company, a family-owned Kansas conglomerate that also runs a string of newspapers across Kansas, Arizona and Colorado. The operator has been involved in the cable business since 1970, when it began offering 10 channels of programming. In 1975, it launched Channel 6 News, Lawrence's only local TV news operation. Today, Sunflower Broadband delivers more than 300 channels, high-speed cable-modem Internet access, and local and long-distance telephone services. It also employs nearly 200 people from Lawrence and the surrounding area.
Kutemeier joined Sunflower in 2005, bringing to the table contact-center experience from Comcast. He jumped into the fray just as the operator was preparing to launch a laundry list of new services.
"We were getting ready to launch video on demand (VoD) and an interactive program guide," he recalls. "We did so many launches in my first six months. I was used to launching maybe two new products a year."
Turning Risk Into Reward
There is no argument that Tier 2 and Tier 3 cable players have been able to move faster and farther into the provision of advanced services. "We can float like a battleship but turn like a Jet Ski," Kutemeier says, but he admits launches haven't always gone smoothly from Day One. "A lot of technology we've tried through the years would have been prohibitive if we had bought a fully tested system. We don't mind beta testing, and we look at return on investment (ROI) from a long-term viewpoint. We've been successful in parlaying risk into reward."

Sunflower Broadband not only sports a cable/telco/broadband technician staff, but it also has it's own "geeks on wheels" group that assists customers when they have technical problems with their computers and Internet connections. In addition, all technicians are SCTE-certified.
Patrick Knorr, COO at The World Company and a former Sunflower Broadband general manager, has remained a strategist for the operator. He adds, "We leverage technology into making money, and we did it in a way that makes sense. Sometimes we were first, and sometimes we waited for awhile. We have better cash flow per subscriber than Comcast."
Agreeing with Kutemeier, Knorr also acknowledges some growing pains: "The most important and painful thing we did was to finally go all-digital in 2008. It definitely put some instability into the system, and we now are taking a breath to figure out how to operate in a digital world." Knorr said a lot of the headaches centered on headend moves that were done for stability's sake.
Beating The Rivals
Being a hometown operator employing hometown workers had incited hometown loyalty, even as competition has been entering the marketplace from the likes of AT&T U-Verse and more IPTV offerings. In fact, that's the impetus behind the "World-Class Broadband, Hometown Care" motto. According to Kutemeier, Sunflower Broadband definitely believes in the "if we build it, they will come" school of marketing and in the loyalty of its customers. So far, there hasn't been much churn to AT&T, and 10 percent of those who do leave end up coming back to Sunflower.
"In 2001, we started offering telephone service, and most of our customers don't remember who AT&T is," he says. "We had triple play for five years before most cablecos did, and our customers didn't know they wanted digital TV or a special guide until we launched 44 channels of HD in 2008 along with the right boxes. Our launch of multi-room DVR and DOCSIS 3.0 were two of our big hit-backs against U-Verse."
Regarding the operator's success with VoD ads, Knorr adds, "It works, and it works on a local level. A service that serves advertisers serves the industry. Ten years from now, the great success story will be growth from targeting cable subs and becoming a core revenue stream."
Many times, customers don't know exactly how advanced their cable service really is, and the operator gets email from former customers (especially University of Kansas alums) who laud the operator after the fact. Kutemeier continues, "The customers trust us, even of we have an outage or an equipment failure." And Channel 6 still is the only local game in town.
Tiered Pricing
Perhaps the most far-sighted plan Sunflower Broadband put into place (dating from 2004, at a time when phrases like "network neutrality" and "spectrum throttling" were not the buzz words du jour) was bandwidth-based pricing on its high-speed Internet offering. The operator had the foresight to realize the downloading of Internet videos and music was going to be big.

In its constant quest to maintain its "hometown" look and feel, most of Sunflower Broadband's office staff lives in the Douglas County, Kansas, area. Even in the midst of the economic downturn, there have been no layoffs.
"The top 2 percent use 90 percent of our network," Kutemeier says. "When we upgraded to DOCSIS 3.0 (in 2009), our higher-end users paid for the new network." However, there is the occasional subscriber who goes way over his or her subscription plan (sometimes by accident, i.e., a visitor downloads a lot of content or the computer has been hijacked by an email bot), at which time the operator sends out someone from its own "geeks on wheels" squad to solve the problem, at which time the account is credited.
The Extra Mile
The economy has played havoc with many U.S. families, and cable subscription sometimes has been a cost-cutting victim. In Sunflower Broadband's territory, customer-service agents work with subscribers to keep the service turned on.
"We are less expensive than our competitors, and we can show people those numbers on paper," Kutemeier points out. "We work well with programmers to get a better price. We also give customers who may need to leave because of cash flow such options as free Internet. This gives us customers for life." Even with the announcement of the Knology takeover, only one customer has opted to leave for the competition.
There appears to be a special relationship with KU students. Says Knorr, "Students are high-tech, but they don't have a lot of money. We offered some very strategic packaging and partnerships. If you work together, you can be creative."
And the operator apparently treats its employees with the same care; there have been no layoffs during Kutemeier's time as general manager. "We continue to look for efficiencies; we don't overstaff, and we put the right people in the right place," he says. "There has been employee attrition and some have moved on to other companies."
There also is an ongoing education program in place. All Sunflower Broadband technicians (and they also are local residents) are SCTE-certified, and all wages are based on passing current SCTE exams; the operator always has been involved in a leadership role with SCTE, and with the American Cable Association and the National Cable Television Cooperative. And all employees are encouraged to submit new and innovative ideas.
What Happens Next?
According to Kutemeier, Sunflower Broadband is in "transition planning" when it comes to preparing itself for acquisition; change, however, won't be immediate. "For the next 12 months, it will be business as usual," he says. "We almost are putting the brakes on; we had a lot of stuff teed up (before the August announcement), but we're on hiatus right now." One of the new services now on the back burner is VoIP, but Kutemeier believes Knology is interested in moving forward on this in the future.
Adds Knorr, "What makes Sunflower special is that you can have a fun work environment, provide great service to customers, be cutting edge with technology, and still be very profitable and maximize assets."
Debra Baker is editor of Communications Technology. Contact her at dbaker@accessintel.com.