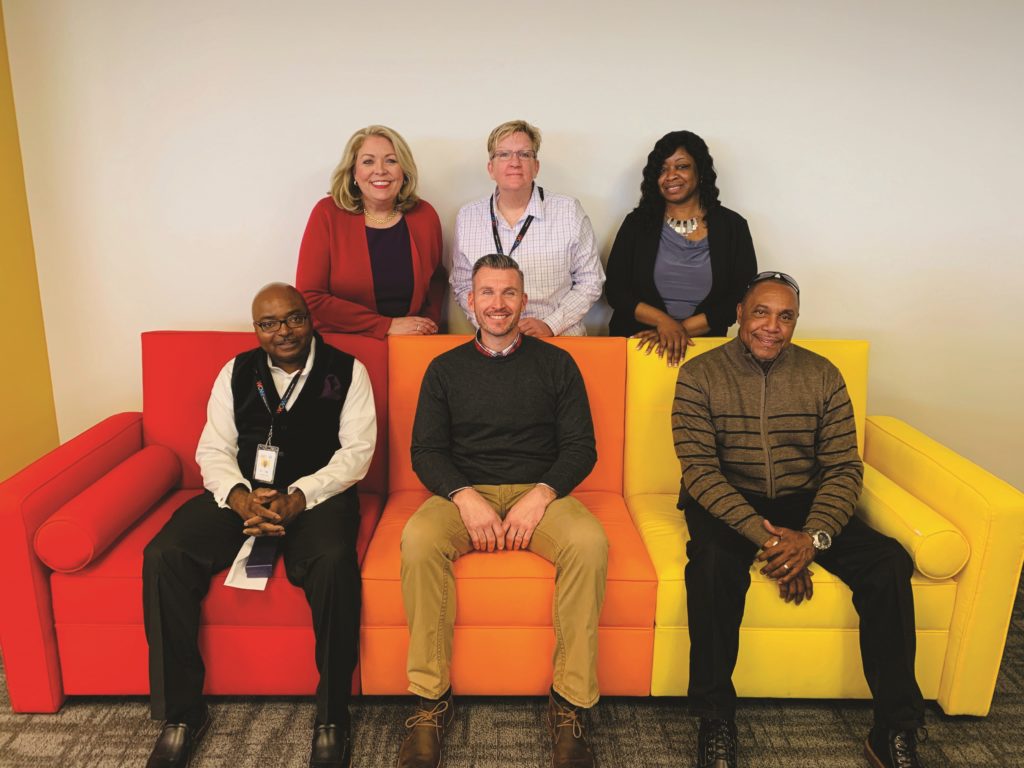 Since its founding in November 1996 in Denver, WOW! has made its name as an overbuilder, offering an alternative to the providers that dominated the region. It's worked, and as of March 31, WOW! counted 838,000 total subscribers across its 19-market footprint.
"We entered the marketplace really as a challenger brand and that gave us the opportunity to learn from what our competitors weren't doing well and really fill that niche," says CEO Teresa Elder. "Having an alternative for customers is really what we do well."
Since taking over the driver seat in 2017, it has been Elder's goal to bring WOW! back to its very customer-centric roots. "Our vision is really about connecting people to the world through the WOW! experience, and that is reliable, easy, pleasantly surprising every time," Elder said.
WOW! has aligned all of its employees around that vision and seen record highs for both employee and customer net promoter scores. Voluntary turnover rates have plummeted as a result of those efforts, and the benefits of putting the customer first are starting to have a real impact on what goes back to WOW!'s investors. "As we have evolved toward being broadband-centric, which is a natural evolution of everything we've done, we're seeing that really go to the bottom line for our investors," Elder says.
WOW! was one of the first to offer 1 Gig services in over 95% of its footprint, surpassing the milestone in March 2018. Just a few months later in July, WOW! made its Whole-Home WiFi solution available across its entire footprint. The customizable mesh network solution allows customers to stream, work or browse the internet from any corner of their home.
But as operators embrace the power of their connectivity businesses, the story around video becomes a more complicated one. "Customers have more ways and more choices to watch video than ever before, and they're clearly embracing that," says Scott Barton, WOW!'s product SVP. "What's really key for us is to make it as easy as possible for them to consume that content." WOW! has experimented with a number of options in recent months, but it all began with a trial of its streaming offering at the top of the year with partners like fuboTV, Philo, SlingTV and YouTube TV in the Charleston, SC, market.
"What we found is that that was just overwhelmingly successful, and now we have launched that as our primary offering coupled with our high-speed data offering across all of our markets," Elder explains. "We also know there are some customers who also love a curated, traditional video package and that's where WOW! tv+ comes in."
The operator is now rolling out WOW! tv+, an Android TV-based service, in select markets including Cleveland and Columbus, Ohio.
WOW!'s leadership has also recently experienced some change. Nancy McGee retired from her position as Chief Marketing and Sales Officer on June 15, and while she's been proud of how much the company has invested in its people while growing its HSD subscriber base over the last few years, the way WOW! responded to the pandemic topped it all.
"We moved 1,600 employees to a work-from-home status in a matter of days, including our customer care employees. This could have been very disruptive, but our employees adapted to that move quickly and almost immediately showed us they could be as productive, or even more productive, than ever before," McGee says. "Although I will not be at WOW! after July, I'll be watching with great interest, and I expect great things from the team."
Much like their competitors, WOW!'s network has been put to the test, experiencing traffic volumes like never before. In June, the operator was experiencing a 50% increase in total traffic YOY where it normally would see only 24%. At the peak of the pandemic, it saw as much as a 74% increase over normal volumes. Particular areas of increased use included the usual suspects: video conferencing, gaming and social media.
WOW! managed to navigate this difficult time even when Elder was admitted to the hospital with her own case of the coronavirus. Bill Case, WOW!'s chief information officer, served as acting CEO while Elder recovered and got back on her feet.
"The way that the team came through when I was so suddenly out and in the hospital for three weeks, they just rose to the occasion without missing a beat," Elder says. "At the core, what this has done is made me realize how much we at WOW! really live our values, and those values are respect, integrity, a spirit of service and accountability."
– Sara Winegardner
Fast Facts
WOW! is the sixth largest cable operator in the US as of December 31. Its subscriber numbers have grown since then, hitting 838,000 as of March 31.
WOW!'s services are delivered across its 19 markets via its advanced hybrid fiber-coaxial cable network.
In response to the pandemic, WOW!'s leadership team formed the Arm-in-Arm fund, an employee-funded program to provide financial support to team members who need it. The entire executive team committed large portions of their paychecks to the fund.