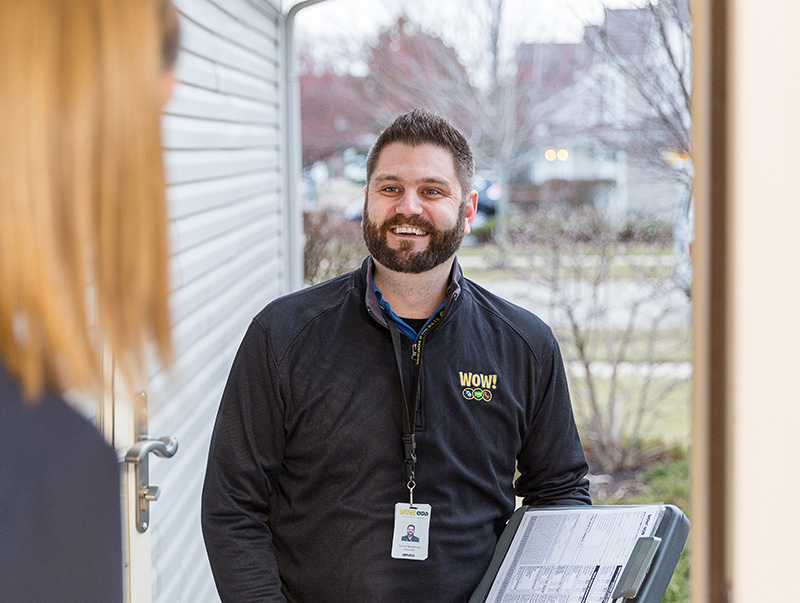 Customer service always has been a cornerstone at WOW!, but when Teresa Elder stepped in as CEO at the end of 2017 she took the practice to new heights in an effort to wow, pun intended, the 7.2 million people in the company's coverage area.
With Elder at the helm, not only has the operator—also known by its more formal moniker Wide Open West—boosted its overall service performance among consumers and businesses, but it has elevated employee satisfaction and retention. This past year alone, WOW! experienced record low customer churn, achieved a record high employee Net Promoter Score (soaring from 12.9 to 33 in one year) and notched its best high-speed-data revenue-generating units in years.
For these reasons and more, this year's Independent Customer Service Award goes to the Denver-based company that serves 19 markets in 10 states, with the largest concentration in Michigan, Illinois and Ohio in markets including Chicago, Cleveland, Columbus and Detroit.
"We are so proud of the improvements we've made to retain our customers and to engage all our employees to deliver best-in-class customer service. We continue to believe that highly engaged employees, who are passionate about serving customers, are our best brand ambassadors and key to our low churn," Elder tells Cablefax. "All of our employees share a passion for doing things right and delighting our customers with friendly, quality service and affordable prices. It starts with our vision, to connect people to their world through the WOW! experience—which is reliable, easy and pleasantly surprising, every time."
At the root of WOW!'s continually evolving service promise is research. A lot of it. "We do research with customers to measure and understand how they perceive the quality of our service, including their experiences with field technicians and customer service associates, as well as their attitudes about our company and our competitors," Elder says. "This is a constant topic of conversation in meetings with our employees. Everyone is engaged in the process of providing exceptional customer service, from top to bottom."
As a result of feedback, coupled with internal discussion and innovation, WOW! recently launched several new products, including a lower-cost landline option, and whole-home and whole-business WiFi solutions. To boot, the company was chosen as the preferred provider for Town Madison, the first completely fiber-connected community with full mesh WiFi in northern Alabama.
"Our new whole-home WiFi service is designed to provide powerful and reliable WiFi to every corner of a customer's home," Elder notes. "Our field technicians work with each customer to create a customized solution for their household, no matter how small or large, and even in their outdoor living spaces."
Looking ahead, Elder says the company will "continue to work on the basics of delivering reliable, easy and pleasantly surprising experiences, one customer interaction at a time." Among specific activations, WOW! is continuing its transformation to a full digital service, a move that will enable more and more customers to browse, purchase and manage their suite of services online.
–Cathy Applefeld Olson
FAST FACTS
WOW! was hit hard by Hurricane Michael in 2018, but it quickly rebounded. The company rebuilt more than 430 miles of network in less than 90 days. More than $40,000 was given to Panama City-based WOW! employees affected by the storm.
WOW! employees volunteered more than 4,000 hours across its 19 markets in 2018.
WOW! passes 7.2 million potential customers.