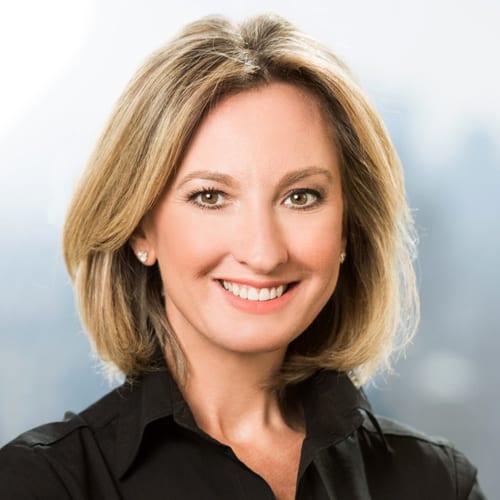 Years in Cable: 23
Education: S.I. Newhouse School of Public Communications at Syracuse University, dual major in Broadcast Journalism and Political Science.
One Word that Best Describes Me: Fearless
Univision has faced a fresh wave of competition from Telemundo, formerly a distant rival. But it's still very much a must have for the growing population of US Hispanic viewers. O'Connor, who came aboard in 2008 after a long run in distribution at Gemstar-TV Guide and Rodriguez, promoted in 2014 from a scheduling/promotions role, have spearheaded a range of innovative initiatives. Univision made a groundbreaking deal with Netflix that brought the streaming hit "Narcos" to broadcast airwaves for the first time and was ahead of many TV companies with its rollout of an original digital video platform, Udisea. The company has also been a digital buyer, scooping up Gawker Media and The Onion and housing them with multiplatform news and satire network Fusion.
Q&A
Three years from now, what do you hope has been invented? Cable concierge service for those of us who continue to subscribe to the Big Bundle and triple play.
What product or service could you not live without: Uber, i.e. our family driver.
New Favorite Binge: "The Crown"
Favorite podcast: "Recode Decode" hosted by Kara Swisher