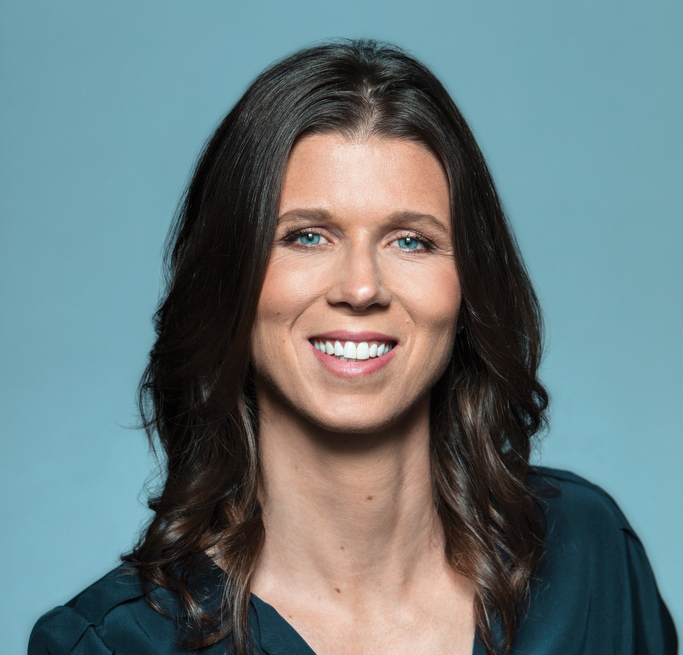 If there's a word that sums up the work ethic of Shannon Sullivan, it's intentional. With oversight for all aspects of HR operations for Hulu as SVP of talent & organization, Sullivan has led the creation of core talent systems from performance management to compensation to professional development for a workforce that's grown from fewer than 100 when she joined in 2012 to close to 2,500 today.
"When I joined, we had a document that was almost a manifesto, describing what it's like to work here, and that really motivated me," Sullivan says. "But as an HR leader, as we continue to evolve we needed to make sure this document really speaks to not only a company of 30 people but a company that would hopefully be in the thousands as we scale."
HR efforts, which Sullivan continues to evolve, are culled through research, data and vigorous communication with colleagues. "An important job of HR is to figure out all of the different ways through an employee's journey you can reinforce the values, whether through screening candidates during the interview process, onboarding people or making promotional decisions based not only on the results you achieve but how you get there," she says.
Among initiatives Sullivan has marshaled: Flex annual paid time off for all salaried employees, gender inclusivity for all parental benefits including 20 weeks PTO, and the implementation of an emotional intelligence curriculum.
To keep a finger on the pulse of the employee experience, Sullivan's team conducts an annual survey each fall. During the most recent survey, 88% of employees recommended Hulu as a great place to work. "That's well above industry average, and I think one of the reasons why is we treat them like adults," she says.
Sullivan "does everything with true purpose and in a way that accounts for previous decisions and factors in future implications to ensure that she can stand behind her word. Nothing is random with Shannon—every decision and action has strong data and reason behind it," says colleague Bahareh Ramin, Hulu's internal communications director. "When she's faced with challenges or decisions that will have significant implications, she will set guiding principles to lead her decision making and then she'll hold herself accountable to those principles."
Take, for example, the company's vision of diversity and inclusion. By design, today 50% of recruiting efforts are aimed at what Sullivan calls "underrepresented groups," including partnerships with AfroTech, Black Women in Tech, and Los Angeles LGBT Center's transgender job fair. "We've been doing some of this for years; what's different is now we set a target goal. In the last two years we've become much more intentional," she says. "We are trying to increase the exposure that Hulu has out there as an employer that is great for diverse talent."
This effort has broad implications for the company, a factor that's always top of mind for Sullivan. "In order to become the No. 1 choice in TV we need Hulugans who can mirror our subscriber base and can be advocates on behalf of those subscribers. And so it's not about HR just running the standard processes to increase representation in the organization, but the business really owning it," she says.
"You can have representation, but that only lasts for so long because if people come in and don't feel included—and included doesn't just mean friendly and nice, but that their ideas actually and work actually get heard—what research has shown is that people will end up just leaving. So we've spent a lot of time trying to create an inclusive environment."
Conflict resolution, under principles generated by Sullivan's team, begins with reinforcing a culture where employees know when they raise issues they are going to be addressed. But that's only the first step. "You can have the best HR policies in the world, but if everything they see every day suggests this is a culture of fear, a culture where you can get in trouble, that will trump everything," Sullivan says.
The HR team empowers team managers to step in when issues arise, and Talent & Organization has a department of talent advisers aligned with each business unit who are there to help. "Certainly there are things that absolutely should be elevated immediately beyond the managers to HR, but you want people to see their leader as someone who is supportive of their career and their experience at Hulu, and many things can get addressed that way," Sullivan says.
Looking ahead, Sullivan already is thinking about what the deeper integration of Hulu into the Disney family means for employees.
"Our job is not to just protect the exact culture Hulu has had and wanting to keep it separate from Disney. We're integrating, so there will have to be some changes over time," she says. "But where I think we can play a pretty big role is regardless of the culture you're trying to have or the value statement that drives that, we know how to make that real in an organization."
– Cathy Applefeld Olson