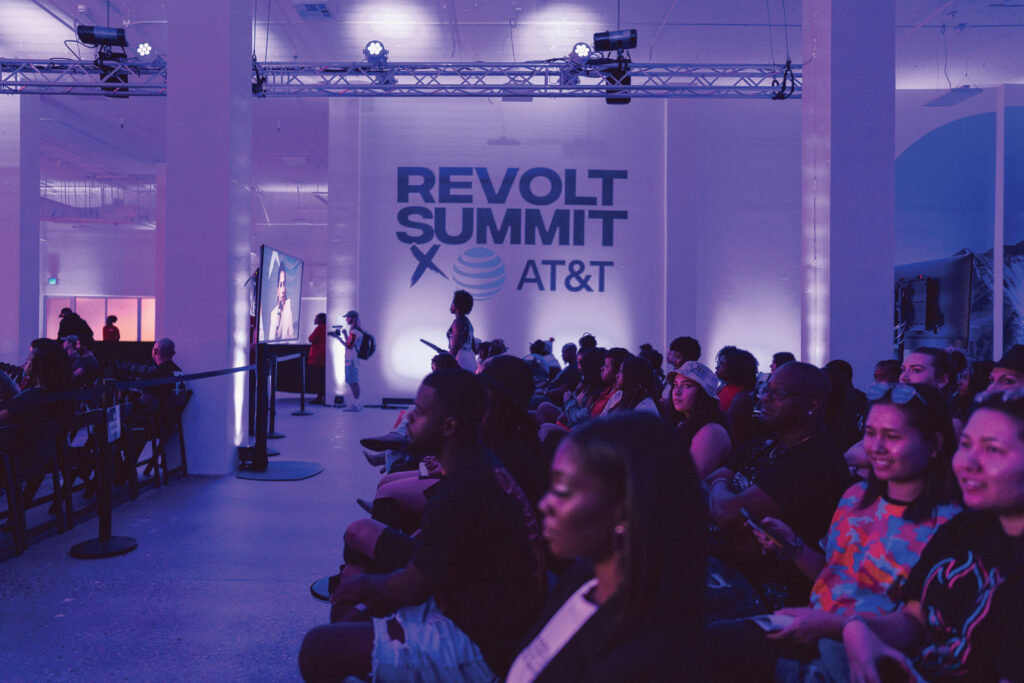 REVOLT and AT&T teamed to launch a 360 campaign that included on-air, social, digital, mobile, in-store, paid radio, digital and social influencers to promote this three-day summit aimed at inspiring and empowering the next generation of leaders all while celebrating hip hop culture and Black entrepreneurship.
The blitz worked, with all three Summit cities—New York, Atlanta and L.A.—hosting a sold-out crowd. The REVOLT Summit garnered a +12% lift in brand perception from those who attended among REVOLT's audience, which was 81% Black and 75% between the ages of 18-34. The Summit notched 1.8 billion social media impressions among multicultural consumers.
The campaign didn't just grab our attention. It was recognized by Event Marketer's Ex Awards in the category of Best Multicultural Event Campaign, which noted the Summit drove more social posts from Black consumers than sponsor AT&T would typically receive in a year and a half's time.
Last year's REVOLT Summit x AT&T was such a hit, the two are bringing it back again. It'll be virtual, of course, due to COVID, but will have the same goal of giving exposure and access to a young, multicultural and motivated demographic.