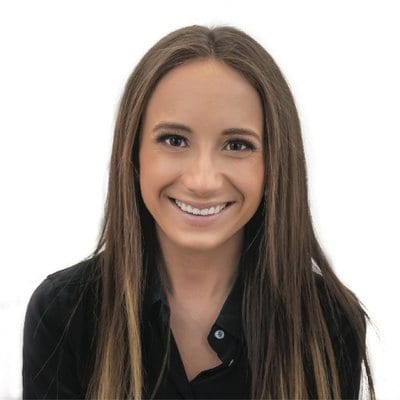 Fabbri has proven herself to be invaluable to Boingo, helping its broadband business grow to more than $55.1 million in revenue last year—a 37.9% increase from the year before. She coordinates marketing for Boingo Broadband's military business, and helps implement marketing campaigns on more than 55 bases around the world. Not satisfied with just helping Boingo, Fabbri also builds houses with Habitat for Humanity and fundraises for pancreatic cancer research in honor of her mother. Her motto? "Everyday kindness," Fabbri says.
Best piece of professional advice you've received?
"The degree to which you manage yourself equals the degree that you can lead others." That's from my career coach Nance Rosen. It reminds me to regulate my expectations, use my talents and energy wisely, and to be both realistic and aspirational. That advice also empowers me to act with integrity and a sense of personal responsibility, which will help others to do their best. Leading, cheerleading, collaborating and serving the needs of others all takes strong and steady self-regulation.
How do you give back to your community?
Everyday kindness is my motto. I live in Los Angeles where it's often hard for new people to make friends and feel like they belong in such a bustling city. There's always someone whose day you can make with a smile or a paying it forward mentality, like buying the person behind you in line a cup of coffee. Manners like saying please, thank you and even just patiently waiting your turn can turn strangers into friendly acquaintances. We need to be kind to one another whenever possible.
How do you relax?
Anything that lets me sweat. Whether SoulCycle, F45, or Lagree Pilates, I deem sweat as my sanity. SoulCycle is my go-to "get-my-sweat-on," while being inspired and motivated to be my best, even when I hang up my cycling shoes to get on with my regular day. I also love to travel. This year I started off in India and then ventured off to Hawaii, the Cayman Islands, Mexico, Florida, Texas, Tennessee, Napa, New York and the list goes on. Even when traveling for work, I love stepping out on the town when I can to immerse myself in the local culture.