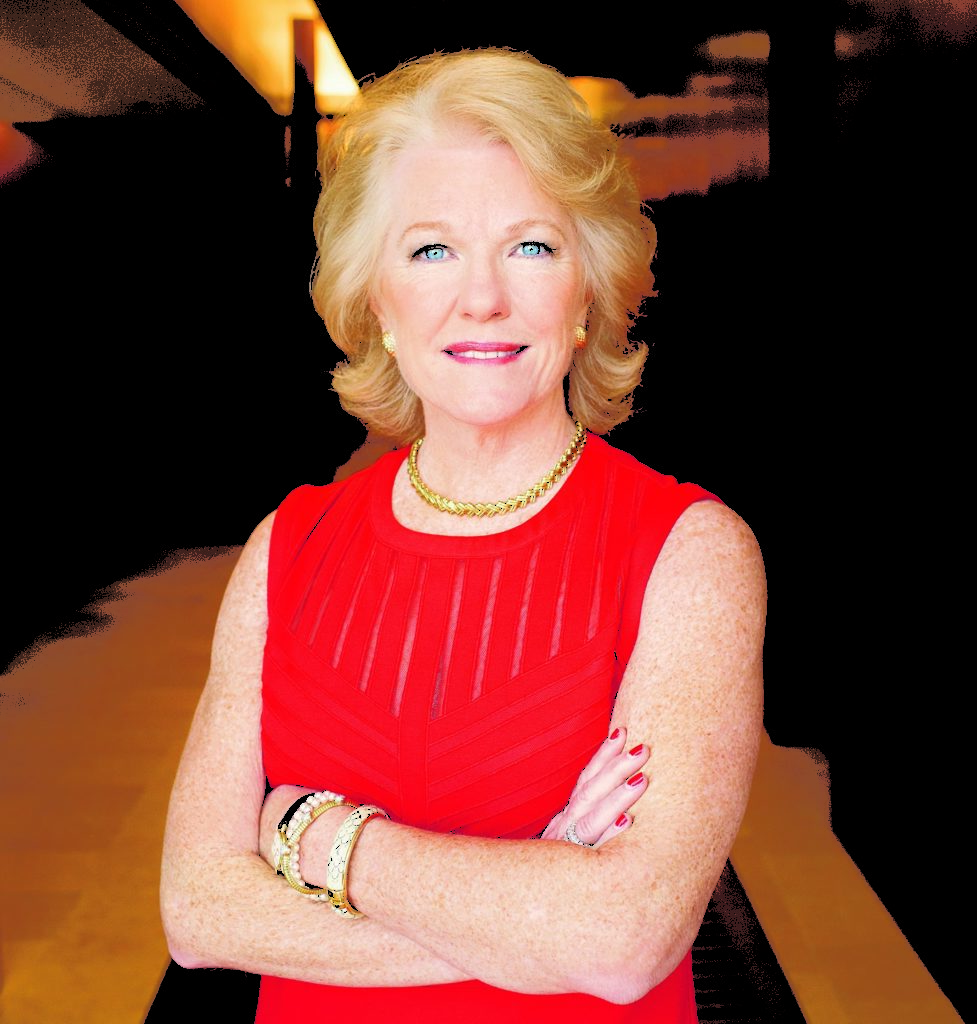 Comcast NBCUniversal has never existed without D'Arcy Rudnay. Though the chief communications officer may have retired in February, she's still serving Comcast as a senior advisor through the end of 2020. "My career at Comcast was incredibly exciting and fun and challenging and rewarding. It was a great ride. It still is a great ride," Rudnay tells Cablefax.
Rudnay spent 17 years at Comcast, joining telecom by way of the financial services industry. Comcast had just bought AT&T Broadband and needed to create corporate communication functions. "That's when they recruited me. They wanted to really grow the communications function, and the executive team knew that we were going to be growing. Brian Roberts and Steve Burke had great aspirations to grow the company," she recalls.
Comcast CEO Brian Roberts has nothing but kind words for Rudnay. "D'Arcy is a leader in every sense of the word. Her passion, dedication and counsel helped to propel us forward for nearly two decades," he says. "She guided our company through countless moments and milestones—including game-changing acquisitions—all of which have shaped who we are today. She will always be a special part of the Comcast family and I can't thank her enough for her partnership and friendship."
In her time at Comcast, Rudnay was a leader in the NBCUniversal, DreamWorks Animation and Sky acquisitions. But for Rudnay, NBCU was the highlight. "I particularly like mergers and acquisitions," she says. "The NBCUniversal acquisition was a game changer for the company because we went from being a cable company to buying a very large and incredibly iconic brand in the United States, if not the world. It was really interesting to step back and to look at Comcast and to look at ourselves and look at this new company that we had evolved into after the NBCU acquisition."
Rudnay was responsible for creating the corporate brand that became Comcast NBCUniversal. "That was a really interesting project, and a very thoughtful process," she says. "It involved all the executives at Comcast Corporation and Comcast Cable and NBCUniversal, and really looking at ourselves and trying to decide 'How do we want to talk about it? What kind of reputation do we want as a company, as a brand?' and so it was fascinating, it was hard work, it was fun."
Looking back at her career, Rudnay believes that one of the most pivotal things is helping other people. "To be willing to help a young person or someone who is not at your level, to be willing to take the time to counsel them, to talk to them, I think is one of the most important roles that I have had in my career since I started in my career," she says. It's also the people she works with. "To have the kind of career that I've been able to have, it's because I've worked with incredible executive teams," she says. "For me, it's really important to work with smart people, and also to work with very respectful people."
And while Rudnay might be leaving her advisory role at the end of the year, she isn't quite ready to hang up her hat completely. She hopes to join the board of a large corporation or non-profit foundation, citing her past role at The Pew Charitable Trusts. "I don't want to just sit back and not do anything," she says. "The work that I did at a charitable trust for five years, and I've run two different corporate foundations. I found that work to always be incredibly rewarding and very interesting when you can work with your community or the world. That's what I'd like to do, is evolve into that next part of my career."
– Mollie Cahillane
Fast Facts
Rudnay's first job was in the admissions office of her alma mater, Trinity Washington University.
She's held roles at Lincoln Financial Group, Advanta Corporation and The Pew Charitable Trusts.
Rudnay oversaw the rebranding of Comcast Corp into Comcast NBCUniversal in 2012.