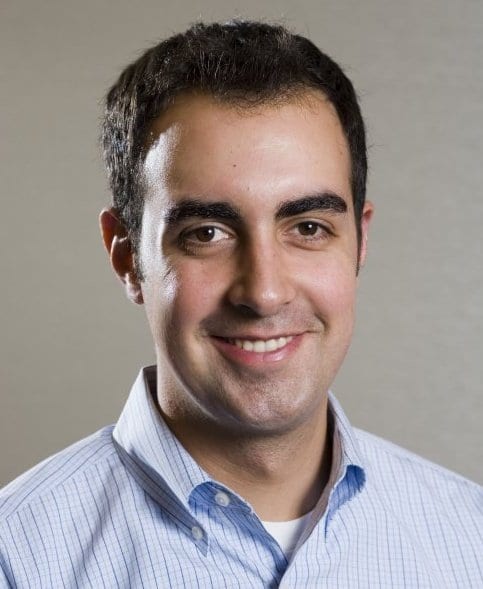 Weiss helped launch Cooper Media's net the Justice Network as director of distribution. His hard work paid off with the exec recently promoted to VP of strategy and distribution. Weiss helped oversee the launch of the company's second network, Quest, at the beginning of 2018. He led the pitch and contract processes that led to affiliation agreements with TEGNA, Univision, Nexstar and other broadcasters.Weiss never has a dull moment. "I spent the past year as a fellow with the Anti-Defamation League, working to end hate crimes and voter suppression in the Southeast," he says.

What has been your biggest professional accomplishment to date?
When we launched Quest at the beginning of 2018, we wanted to get the network in as many homes as possible as quickly as possible. I hit the ground running and was able to get deals done with Univision, Nexstar, Morris Media, Entravision and more (in addition to our initial group deal with TEGNA.) Today, not even one year in, Quest is available via broadcast in two-thirds of the country, with a whole bunch of cable homes as well. That's one of the fastest launches for a broadcast network ever, and I was so proud to lead that effort. Quest continues to perform tremendously well as more people find it among their channel options.
What attracted you to this industry?
Since middle school I said I was going to be the "next Tom Brokaw"; I was obsessed with news and the flow of information to viewers at home. After journalism school at GW and 4 terrific years at Bloomberg Television as a producer and eventually on-air correspondent, I found myself far more interested in the business side of the industry, and the increasing monetization challenges news and media properties are finding as technology evolves. Having switched out of news and into the business side, I think finding ways to continue to draw audience share amid so much content competition – and monetize those eyeballs profitably – to be an exciting, perplexing, frustrating, ridiculously fun challenge.
Best piece of professional advice you've received?
A former boss of mine at The Washington Post coached me to make sales pitches hyper conversational. A quick email that's friendly, to the point and ends with a question (harder to ignore a question!) is way more authentic and trusthworthy than a multi-bullet-point-information-dump to a potential prospect. I've also learned from a few career mentors that business is a series of relationships, and your success in the long run is dictated by trust developed over many years.
Your favorite Snapchat filter?
I deleted Snapchat long ago, and would love to find the filter any of the bullish Wall Street analysts who support the company are wearing that makes them see an attractive company despite years of losses and no profit in sight. (OK, OK, at risk of coming off as a curmudgeon, I kinda like the dog filter.)
How do you give back to your community?
I spent the past year as a fellow with the Anti-Defamation League, working to end hate crimes and voter suppression in the Southeast. In addition I serve on the Board of Trustees for The Temple, the largest Jewish congregation in the Southeast, which has a rich legacy of fighting for civil rights in the South, and have volunteered frequently at The Temple's soup kitchen for the needy or sick. In addition, I volunteer with a group called Pinch Hitters, which provides volunteers and greeters at hospitals and senior care centers during the Christmas season so that fulltime staff can have the time off with their families.
Meme/GIF that you relate to most?
https://tenor.com/view/chicas-malas-hit-and-run-bye-dad-bad-girl-gif-9152616

What is your favorite app these days?
My favorite app is Slice, which tracks all of your online purchases, notifies you when the price of an online purchase has dropped, and automatically emails the retailer to ask for a price correction. It's totally free, which is crazy. Honorable mention to FlightRadar24, which allows you to point your phone at a plane in the sky, and it will tell you where the flight is going.
How do you relax?
My 18 pound bundle of joy/household dictator doesn't offer a lot of opportunities to truly relax, but my favorite thing in the world is to watch Cleveland Browns games every Sunday in my mancave with her (Ellie) and my wife, Yang – all of us decked out in Browns gear, with a moment of pre-game excitement followed by inevitable, crushing disappointment and despair. (Is this child abuse?) In all seriousness, doing anything, or nothing at all, with my two ladies is my happy place.