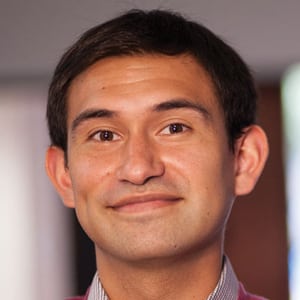 Lepe oversees Ooyala's technology and product strategy and is a key source of the company's continued innovation. He pushed Ooyala into its global expansion throughout Latin America, Europe and Asia, specifically building its office in Guadalajara to encourage tech innovation in the region. "Local content can be a way to enable more diversity and inclusion across the board," he says.
A February 2018 UCLA study revealed that of the 45 new scripted shows approved for 2017-18 across broadcast, cable and digital platforms, only four were from creators of color, all of whom were black. What is your reaction to this report?
It makes me realize that there are a great many stories that aren't being told through these platforms. Considering the diversity of the TV-watching audience, this is a missed opportunity. But, rest assured, those platforms that realize this and invest in content for this "disenfranchised" audience may find that this becomes a more effective way to attract and retain an audience with real buying power. Meaning, it makes real monetary sense to engage this audience as well.
In what areas should the industry step up its efforts with regard to diversity and inclusion?
Throw more fuel on the fire around local content. I believe that local content can be a way to enable more diversity and inclusion across the board. And, if done correctly, just about everyone can win. For instance, if you are a smaller platform, it gives you a way to compete with the global OTT providers by reaching audiences the bigger platforms can't with their largely global catalogues of content. And, if you are a member of the audience, it means more diverse storytelling that might just appeal to a different part of your palette. And, if you are a creator of content, it may give you the opportunity to tell your story to the audience with which it will resonate most.
What's been the most dramatic change in your sector of the business today vs. three years ago?
Netflix has really hit its stride in the last three years. Their success has validated a more horizontal model for content distribution and production. This in turn has kicked off significant m&a activity to attempt to recreate what Netflix created "organically." The good news is that this arms race of sorts has created opportunity. If you can enable a connected view of the content supply chain—much like how Netflix operates—you are better positioned to identify what type of content best connects with a given audience. This is because a connected supply chain gives you a better understanding of engagement numbers and cost, allowing you to understand what to keep doing, what to stop doing, and — most importantly — what to start doing. In the context of diversity and inclusivity, this may be a positive. This notion of "Content ROI" could help seize the opportunity for pursuing key demographics that today don't have a lot of content created specifically for them.