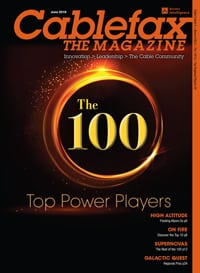 Drumroll please…Cablefax's annual must-read is here. Inside this magazine we feature the most influential leaders leaving their marks on how we all do business. We rank them 1-100, while also highlighting those executives delivering results on a regional level.
Browse and share individual profiles at www.cablefax100.com. You can also read the complete digital magazine.
Congratulations to the Industry's Heavy Hitters!