Diversity: Most Influential Minorities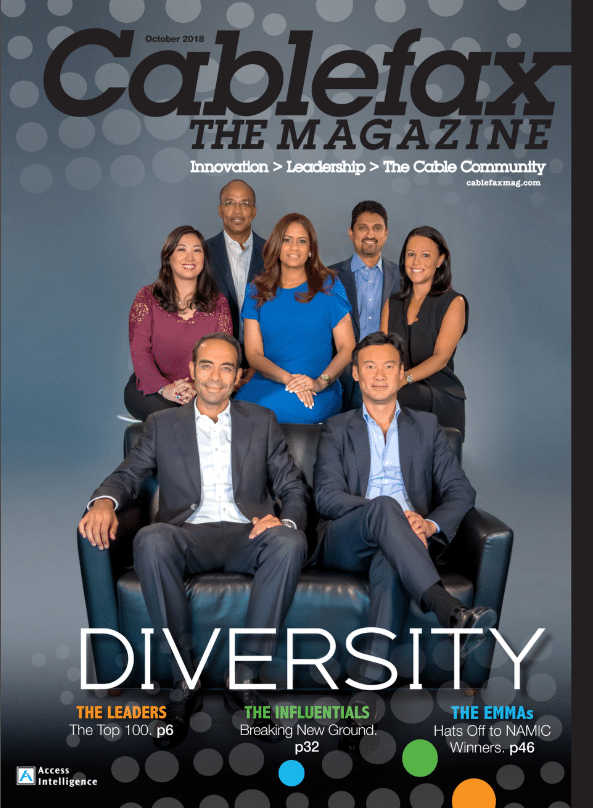 Enjoy the 2018 edition of Cablefax: The Magazine's Diversity issue!
Congratulations to the 2018 Most Influential Minorities. These awards celebrate those whose contributions in technical, legal, financial, creative and other fields help to shape the media and broadband industry. Read full profiles and Q&A with the honorees at www.CablefaxDiversity.com
This issue also salutes NAMIC's honorees for the 2018 Excellence in Multicultural Marketing Awards.