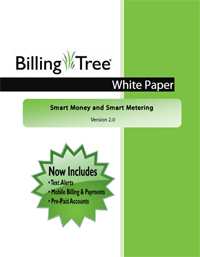 2012 Payment Technology Handbook: Includes Text Alerts & Pre-Payments
Published By BillingTree
20 Pages
Today's Cable Industry Billing and Receivable Managers must prepare for a rapid shift in consumer demand for new Billing and Payments options. This handbook summarizes the complete EBPP spectrum, examining how consumer preference and demand has begun to impact the Cable Industry's Billing & Smart Money Collection; including text alerts, billing and payment authorization plus pre-paid accounts and other new innovations set to reshape today's payment landscape.

Complete the form below to download your FREE WHITEPAPER.